Hello,
My CE Homelab is a single node cluster on a custom workstation.
I've build this lab for making tests for my Master Degree Disseration in SUPINFO University.
And after I've used this platform to help me to passed NPP 5.0
This is a custom workstation with specs :
- CPU Intel i5 3570k 3.40 GHz
- Motherboard Gigabyte GA-Z77-D3H
- RAM 32 GB
- SSD Samsung 850 Evo 500 Go
- HDD WD Caviar Blue 500 Go
CE is virtualized on VMware Workstation Pro 12.
This is not the optimal configuration but it's help me to showing the power of Nutanix and AHV to illustrate my Master Degree Dissertation.
Here is the (poor/popularized) comparison lab that I've mount for this study :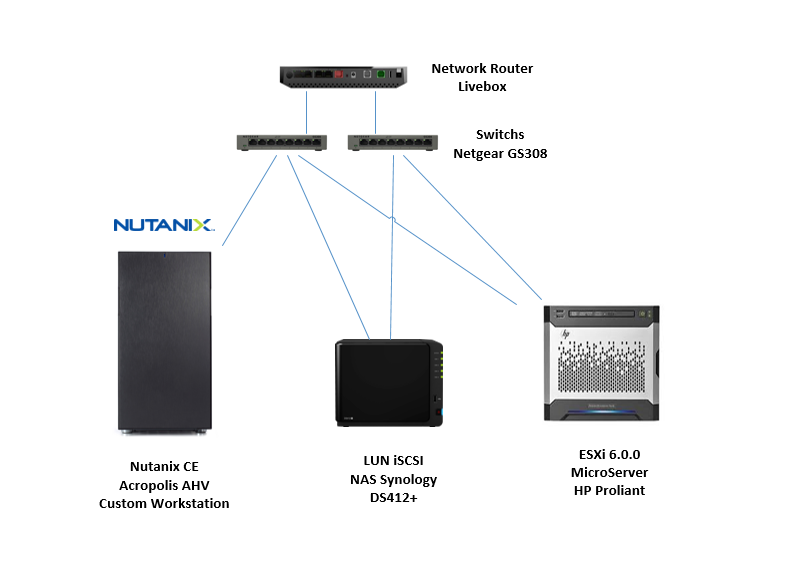 Here is Prism stats :