Earning an NCP or NCAP certification is a tremendous achievement. Up until now the primary way to share it was to hang your certificate on your wall or put the logo on your website. We're working to give you more options to show your accomplishments, and the first is the new Certification Store.
We've stocked the store with polo shirts, mugs, and more with the NCP and NCAP logo imprinted.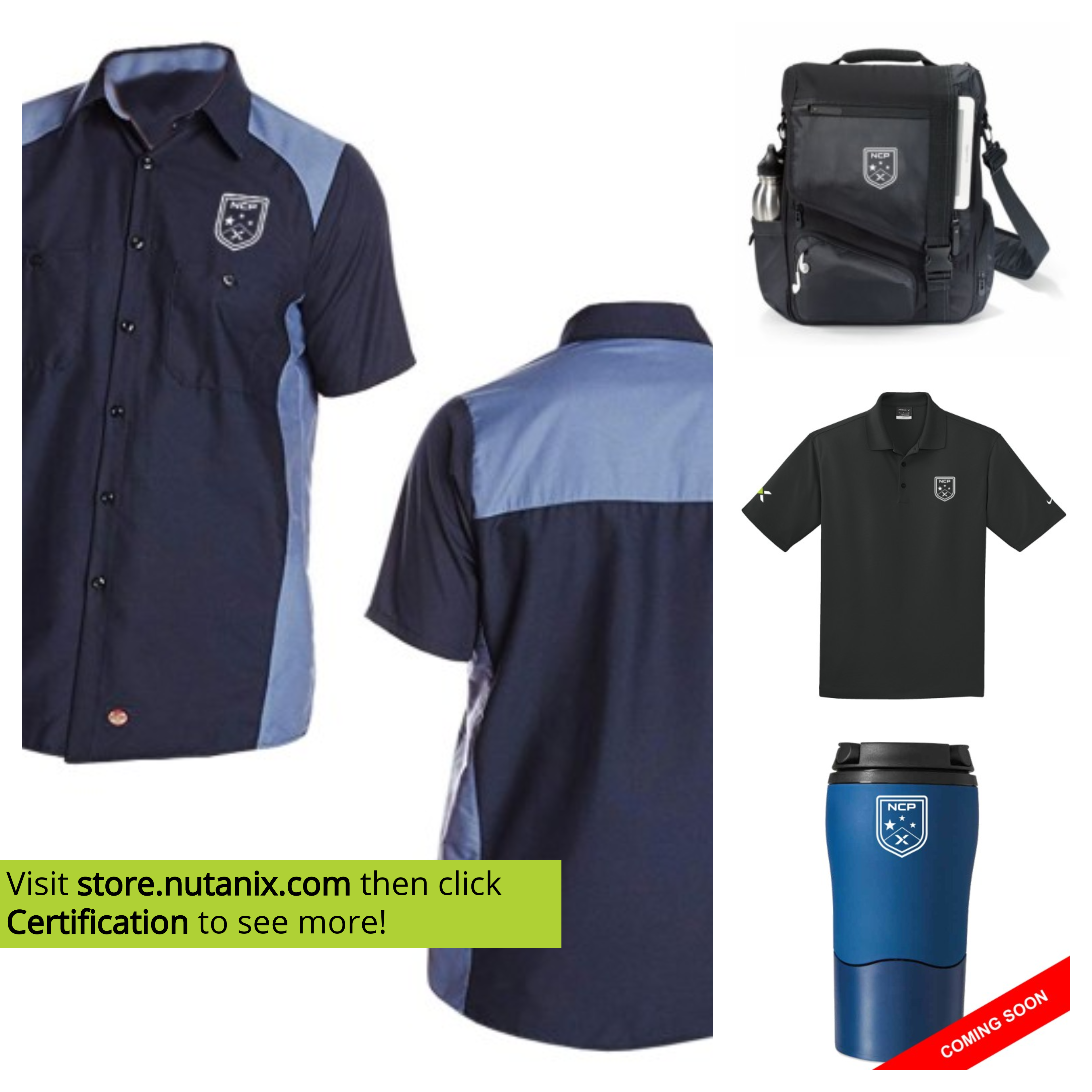 Tell the world about your achievements!
1. Visit
store.nutanix.com
2. Click on Certification in the top menu
3. Enter password
NTNXCertified19
4. Select NCP or NCAP