We have finally come out with What's New in AOS 5.11!
You can use this course to help you learn about all the features and get up to speed fast with everything AOS 5.11.
This brief online training covers advanced features found in AOS 5.11 including storage capacity, data protection, security, cluster lifecycle management, and much more!
The key features of this course include:
- Added ESXi support for Nutanix Guest tools
- Support for up to 120 TiB of storage per node
- Network segmentation for services
- Setting throttle limits on a VM with a single GUI control on Prism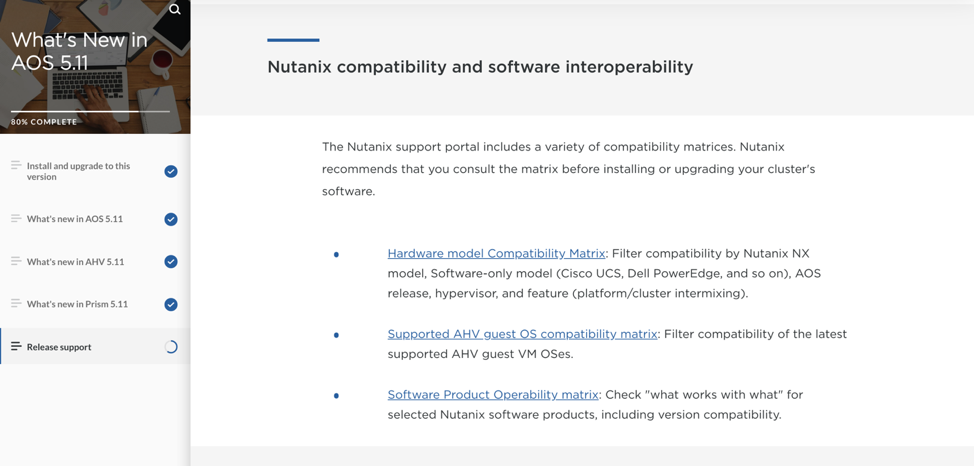 We have added easily consumable training modules that are self-paced so you can finish them at your own pace. In the course, you will see that AOS 5.11 has additional pre-checks that ensure upgrades to both software and firmware stay smooth and seamless. There has been significant changes made to this version so come and check it out for yourself!
We look forward to seeing you explore the different lessons and areas that are of significance to you.
Get started
here