We're thrilled to announce a revamped online version of our most popular
Enterprise Cloud Administration 5.5 Course
designed to train you in successfully deploying Nutanix in the datacenter!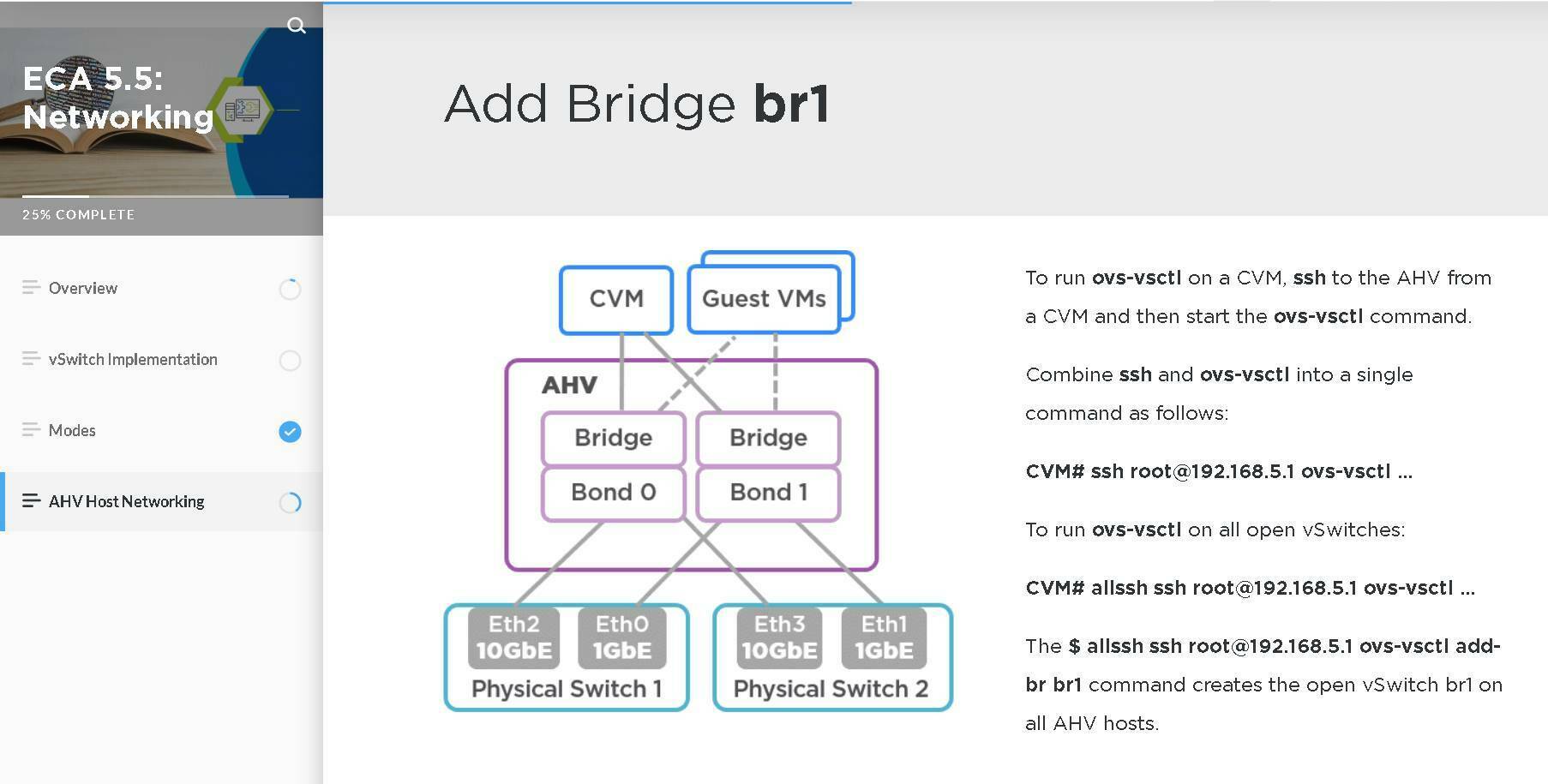 This course (also known as "ECA") has been completely rebuilt to be mobile friendly, have a more streamlined navigation, as well as a sleeker and fresher look.
This course covers all of the tasks Nutanix administrators perform and introduces basic Nutanix troubleshooting tools in an Instructor-Led format (4 days) or a Self-Paced Online format (12 hours). Some of the topics covered include support for Citrix XenServer hypervisor; hot plugging of memory and CPU on virtual machines; single-click, centralized upgrades of AOS on managed clusters; single-click registration of Prism Element; and much more.
We've built this course to suit many different audiences, such as administrators, architects, and business leaders who manage Nutanix clusters and anyone who is seeking the Nutanix Certified Professional (NCP) certification!
Get started today.