March 23rd marks the release of our latest education track which gives you yet another option when designing your personal education journey with Nutanix University.
Introducing the End User Computing education track!
Our new Nutanix End User Computing Administration (NEUCA) training course and accompanying Nutanix Certified Professional – End User Computing (NCP-EUC) certification make up the first part of the End User Computing track.
 Nutanix End User Computing Administration (NEUCA) Training Course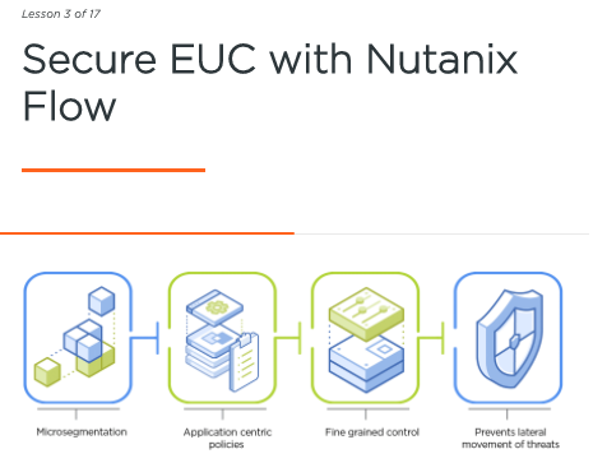 Take the Nutanix End User Computing Administration course and learn the skills needed to design, install, configure, and manage a VDI (Virtual Desktop Infrastructure) solution on Nutanix. In addition, you'll get an introduction to Nutanix Frame, covering the major tasks involved in configuring and managing a Frame environment, ranging from connecting infrastructure and identity systems to delivering applications and desktops to end users.
Nutanix Certified Professional – End User Computing (NCP-EUC) Certification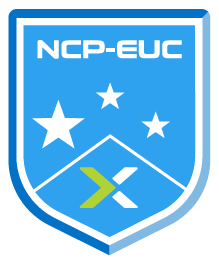 Prove your ability to successfully deploy, monitor, and administer end-user computing environments using Nutanix technologies with the NCP-EUC certification. For you to achieve the NCP-EUC certification you must pass either the Nutanix Virtual Desktop Infrastructure (VDI) exam (now in beta, see below) or the DaaS exam (coming soon).
Find everything you'll need to prepare for the NCP-EUC certification here!
The VDI exam is now open for beta testing at no charge to you. Beta testers are critical! We are one of the few companies that open our exam development process to the public. We hope you'll support the program's success and sign up. But don't wait – the Nutanix VDI beta exam is only open to the first 100 people!
Get Certified with 4 easy steps
Take the NEUCA course
Review the Nutanix VDI beta exam blueprint guide
Click here to register 
Enter discount code VDI5Beta at checkout to remove the exam fee
Best of Luck!
This post was authored by Sydney Araya, Sr. Customer Marketing Specialist, Education Services at Nutanix.
---
2021 Nutanix, Inc.  All rights reserved. Nutanix, the Nutanix logo and all Nutanix product, feature and service names mentioned herein are registered trademarks or trademarks of Nutanix, Inc. in the United States and other countries. Other brand names mentioned herein are for identification purposes only and may be the trademarks of their respective holder(s). This post may contain links to external websites that are not part of Nutanix.com. Nutanix does not control these sites and disclaims all responsibility for the content or accuracy of any external site. Our decision to link to an external site should not be considered an endorsement of any content on such a site. This post may contain express and implied forward-looking statements, which are not historical facts and are instead based on our current expectations, estimates and beliefs. The accuracy of such statements involves risks and uncertainties and depends upon future events, including those that may be beyond our control, and actual results may differ materially and adversely from those anticipated or implied by such statements. Any forward-looking statements included herein speak only as of the date hereof and, except as required by law, we assume no obligation to update or otherwise revise any of such forward-looking statements to reflect subsequent events or circumstances.