This post was authored by Sydney Araya, Customer Marketing Specialist, Education Services at Nutanix.
It's that time of year again! We released our latest Certification Chronicles infographic, and we are thrilled to announce that the Nutanix certification community has grown by 16% over the past year!
We now have NCPs in 104 countries including Saudi Arabia, Azerbaijan and Kuwait.
We would love to hear from you. Let us know which country you represent in the comments!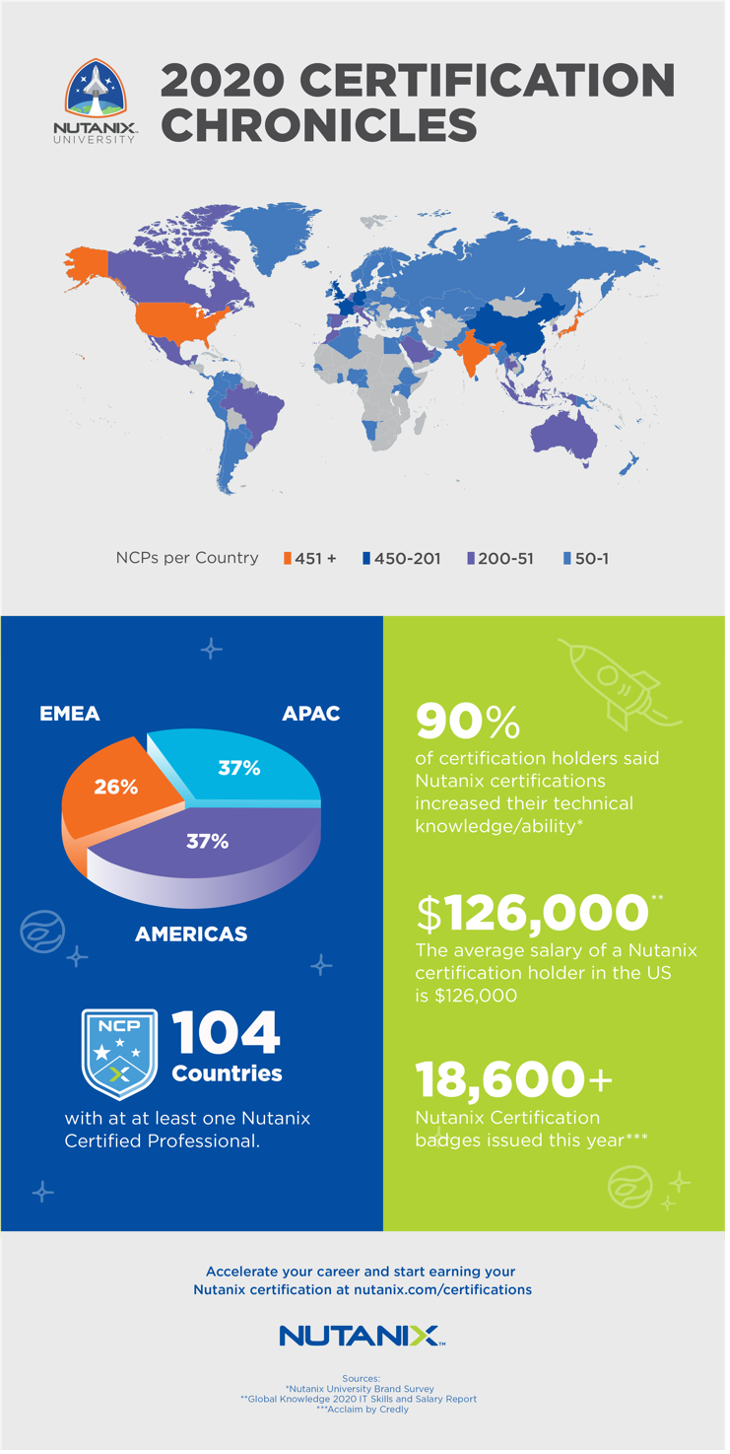 Do you want to join the NCP community? Start the year off right by earning your NCP for just $50!
Get the discount code and learn more here.
© 2021 Nutanix, Inc.  All rights reserved. Nutanix, the Nutanix logo and all Nutanix product, feature and service names mentioned herein are registered trademarks or trademarks of Nutanix, Inc. in the United States and other countries. Other brand names mentioned herein are for identification purposes only and may be the trademarks of their respective holder(s). This post may contain links to external websites that are not part of Nutanix.com. Nutanix does not control these sites and disclaims all responsibility for the content or accuracy of any external site. Our decision to link to an external site should not be considered an endorsement of any content on such a site. This post may contain express and implied forward-looking statements, which are not historical facts and are instead based on our current expectations, estimates and beliefs. The accuracy of such statements involves risks and uncertainties and depends upon future events, including those that may be beyond our control, and actual results may differ materially and adversely from those anticipated or implied by such statements. Any forward-looking statements included herein speak only as of the date hereof and, except as required by law, we assume no obligation to update or otherwise revise any of such forward-looking statements to reflect subsequent events or circumstances.