This Blog was authored by Brian Martin, Sr. Director, Solutions Engineering, Plexxi
In a recent
blog
, I talked about the technology trifecta of hyperconverged compute, storage, and networking, and how I think Plexxi represents a critical next phase of networking. That discussion, as well as my occasional dabbling in autonomous robotics, got me thinking about the accelerated pace of change in automation technology, and how the role of networking has changed. Take network awareness for example…
Network awareness is growing exponentially around us. From the Internet of Things, to Machine Learning, to Automated Configuration and Remediation, networks are becoming more essential than ever before in providing critical services to keep IT operations alive. Today's modern applications and hyperconverged infrastructure solutions have literally changed the role of the network from pipes that connect clients and servers to a full-fledged, bi-directional data communications heartbeat that keeps distributed components and their associated data in sync. With all the data flowing in and around the network, I suppose it might have been inevitable that networks might learn something. A network that understands the data develops an awareness of the applications and infrastructure – an awareness that enables an intelligent network, like Plexxi, to optimize and automate.
Recently, Plexxi announced a new suite of products, including a high density 25GbE/100GbE switch, finer-grained control and security for Hyperconverged Networking (HCN), and enhanced Nutanix integration with Plexxi Connect. This marks a new level of network awareness in hyperconverged infrastructure and enterprise clouds, as Plexxi Connect identifies and understands the elements in Nutanix nodes, and automatically configures the network appropriately.
Why is this important?
Robots need to be aware of their surroundings to perform tasks effectively and efficiently. Plexxi networks understand where hosts and virtual machines and storage servers are attached and how they communicate, which physical and virtual NICs are plugged into which virtual and physical switch, and which VLANs are used by which virtual machines on which ports. Plexxi Connect monitors the infrastructure and adapts the network as these items evolve over time.
Leveraging Nutanix and vSphere infrastructure APIs, Plexxi Connect "sensors" create and maintain a model of the operational environment, adjusting the internal network fabric bandwidth and network path isolation as needed. It's like a network concierge for applications and infrastructure – helping them with their moment to moment needs. The network knows what they need and is there to assist, across dozens of switches, hundreds of hosts, and thousands of virtual machines.
The results — Infrastructure operators enjoy a simplified network management and optimization experience. DevOps engineers can leverage the power of this awareness through Plexxi APIs to integrate and automate network operations into existing and new workflows, removing even more friction and further streamlining hyperconverged and enterprise cloud environments. It's like Plexxi empowered your network with a bunch of helpful robots, running around automatically re-cabling and reconfiguring your switches to match the everchanging needs of your application infrastructure.
All of this is possible because the Plexxi network knows…
Stay tuned for networks that interact with you via Slack, where I demonstrate Plexxi network diagnosis and automation via Slack – you thought networks were chatty before… just wait!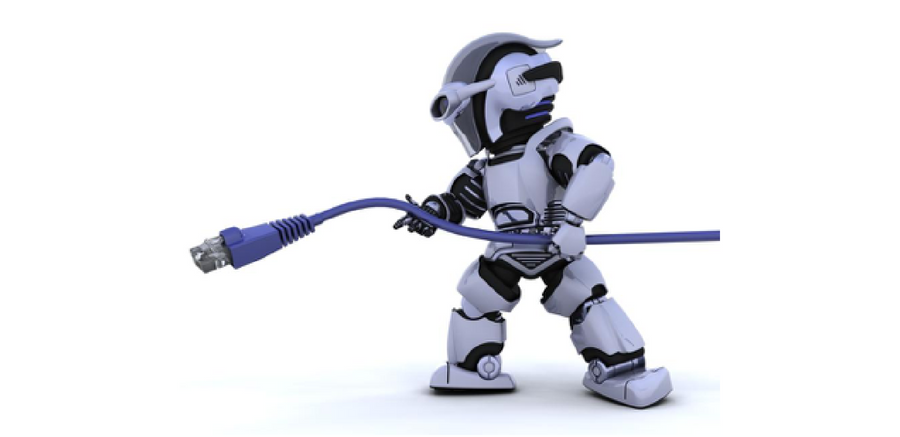 Disclaimer: This blog may contain links to external websites that are not part of Nutanix.com. Nutanix does not control these sites and disclaims all responsibility for the content or accuracy of any external site. Our decision to link to an external site should not be considered an endorsement of any content on such site.
2017 Nutanix, Inc. All rights reserved. Nutanix is a trademark of Nutanix, Inc., registered in the United States and other countries. All other brand names mentioned herein are for identification purposes only and may be the trademarks of their respective holder(s).