Welcome to the fourth episode of the Nutanix Next Community Podcast. This weekly podcast is an informal and technical look at topics around Nutanix, web-scale, IT, and the online IT community. You can think of it as a campfire and coffee shop for the extended Nutanix community.
This week our guest is Jarian Gibson, an Independent consultant and solutions architect specializing in End User Computing and a Citrix Technology Professional (CTP). He blogs at JarianGibson.com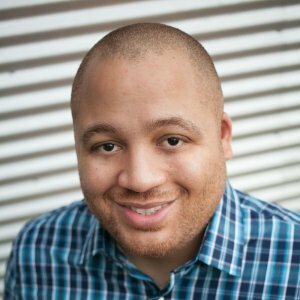 News from the show
Nutanix NEXT Community Refresh
Dwayne and Jarian discuss;
Talk about XenDesktop 7.5 vs 7.6, migration plans
MCS vs PVS
What have been some of your deployments been with Nutanix
vGPU for vSphere, will it kill XenServer? - experience with it
… and much, much more.
You can find Jarian on twitter
@JarianGibson
Follow his blog:
http://www.jariangibson.com
Your hosts wereAngelo Luciani
@AngeloLuciani
Laura Whalen
@Laura_Whalen
Dwayne Lessner
[url=http://next.nutanix.com/member/profile?mid=33]@dlink7
[/url]and John Mark Troyer
[url=http://next.nutanix.com/member/profile?mid=1224]@jtroyer
[/url]
We'd love to hear what you think and we're always looking for guests from the community. Contact us at community@nutanix.com. Follow the
#nextpodcast
hashtag on Twitter for news and announcements about the podcast from
@Nutanix
. See you next time!