This post was authored by Jerome Joseph, Senior Product Manager at Nutanix
In creating a world class product, the challenge is always to develop something that is flexible, useful and simple. Many times, simplicity is lost at the expense of greater flexibility or flexibility is lost when a product becomes overly simple.
During the development process at Nutanix, two questions are always asked: "How do we build a solution that is simple yet flexible at the same time? How do we make the datacenter invisible?" The Nutanix datacenter solution is easy to operate, install, configure, and troubleshoot thanks to features such as Easy and Non-Disruptive upgrades, Foundation, and Cluster Health. Highlighted below is the evolution of one of our most exciting features, the Nutanix Foundation installer tool.
Then
Before Foundation, the Nutanix factory had a repository of scripts that allowed them to install, test, and ship the blocks to the customers. The scripts had limited options for network configurations, hypervisor, and Nutanix OS versions. Our customers told us they needed increased flexibility to install the hypervisor of their choice, a hypervisor version of their preference, and the Nutanix OS with the networking configuration that best suits their datacenter at the time of installation, not at the time of ordering.
Now
To meet these customer needs, the Nutanix Foundation installer tool was created. It was developed with the aim of providing an uncompromisingly simple factory installer that is both flexible and can be used reliably in the customer datacenter. Foundation 2.1 allows the customer/partner to configure the network parameters, install any hypervisor and NOS version of their choice, create the cluster, and run their production workload within a few hours of receiving the Nutanix block. So far, customer feedback has been fantastic.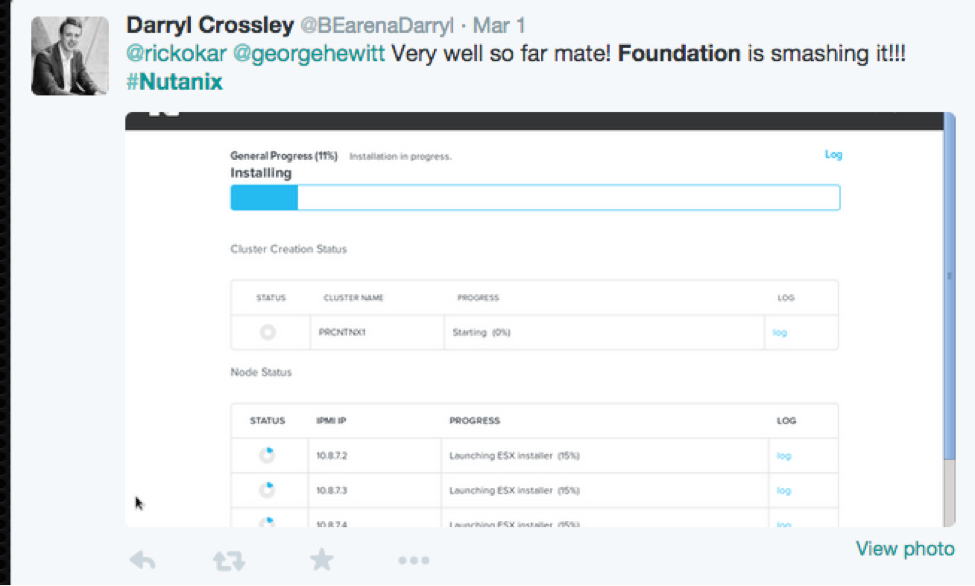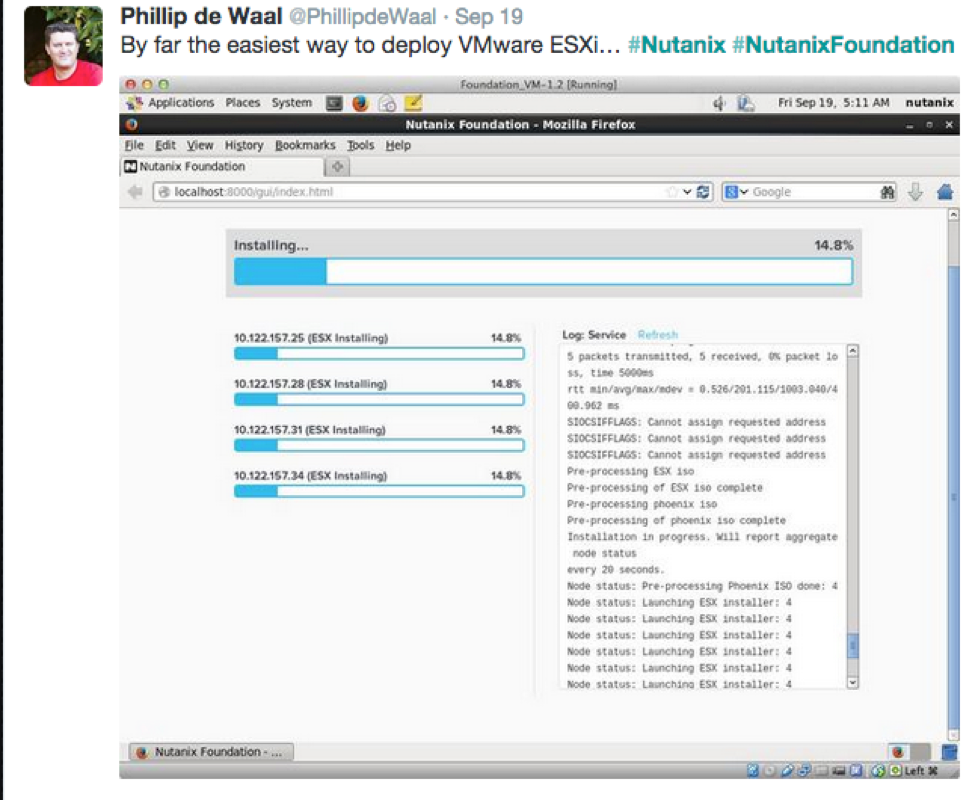 In the short time that Foundation has been available, the tool has quickly evolved to meet new customer needs.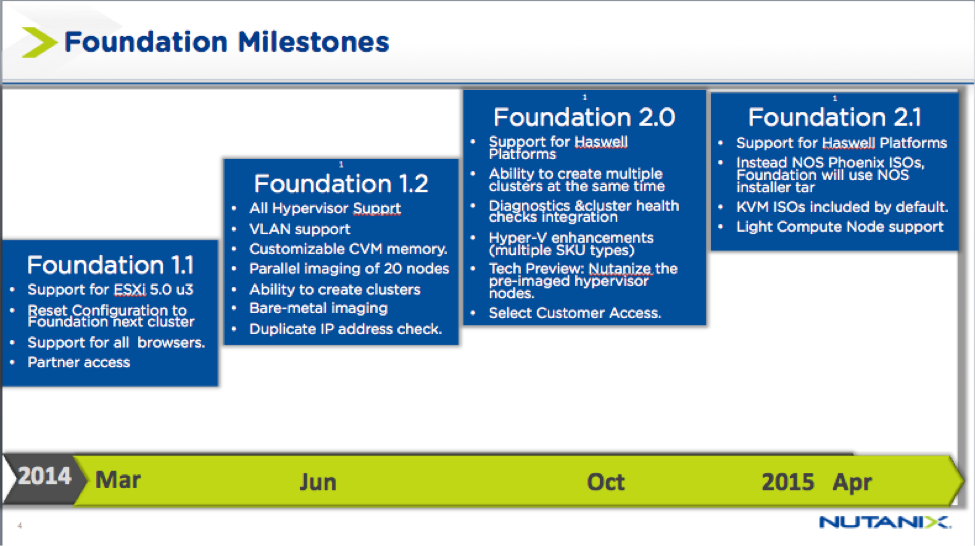 Beyond
How do we keep Foundation uncompromisingly simple and still extend the features without becoming a "featuritis - feature nightmare"?Here are a few features our team is currently evaluating:
Seamless expansion of clusters
Faster replacement of boot drives
Network aware cluster installs
Consistent and easy installation experience with mixed hypervisors in a same cluster.
While this is all that I can divulge at this time, there are many more things we are working on. The guard rails will be off in a couple of weeks at .NEXT and we will speak in much more detail about the next revision of Foundation. Please join us in Miami for our inaugural
.NEXT user conference.