This post was authored by Steven Kaplan, VP of Client Strategy at Nutanix
Nutanix, in response to requests from both major customers and leading partners of Cisco
, has announced software support on UCS
C-Series rackmount servers. UCS C-Series customers can now continue benefiting from the management, scalability, and networking capabilities of their Cisco architectures while also gaining access to the simplicity and automation of Nutanix in their datacenters. The resulting enterprise cloud platform offers better scalability and significant savings versus traditional infrastructure while enabling both exceptional agility and resiliency for the business.
Cisco UCS
Cisco unveiled the UCS in March of 2009 to a stream of ridicule from both competitors and media who maintained that the networking leader didn't know anything about the low-margin server business – and was bound to fail.
But UCS was not just another server – it was developed over a number of years under the leadership of VMware co-founder and former CTO, Ed Bugnion, as the first compute platform designed for optimal hosting of a virtualized datacenter. It was obvious to
some of us
in the industry that UCS innovations in architecture, performance, unified fabric and management guaranteed its success in the increasingly virtualized landscape.
"The real money in servers is storage. While Cisco may enlarge the pie, it will shrink its margins. Heavy investment in a low-margin business. Sure, that'll make shareholders happy."
Robin Harris
03/19/2009.
ZDNet
.
"A year from now the difference will be (Cisco) UCS (Unified Compute System) is dead."
Randy Seidl, VP Americas, Enterprise Servers Storage and Networking, HP
–
CRN
(04/26/2010)
Cisco defied the naysayers with rocketing UCS sales – it is now one of the top five enterprise server vendors in the world. Perhaps more significantly, USC provides the compute component for the leading converged infrastructure solutions, EMC's Vblock and NetApp's FlexPod, as well as for Hitachi's UCP and Nimble's SmartStack. The storage manufacturers are drawn to UCS's ability to help simplify the complex 3-tier infrastructure combination of servers, centralized storage and storage network.
But converged infrastructure, even when built around UCS, only can go so far. Simplified product ordering and implementation is still frequently offset by lengthy troubleshooting calls between multiple manufacturers. Worse, the converged infrastructure solutions fail to address the many
problems related to storage
including separate management, network latency limitations, switch fabric complexity, lack of scalability, high cost, downtime vulnerability, and so on.
The Hyperconverged Revolution
Over five years ago, Nutanix shook up the industry by showing how a software-defined approach to infrastructure can aggregate local server storage to run even large IT organizations. Simplified management, better scalability and improved resiliency combine with the potential for reduced costs to render the legacy model of separate SANs and servers all but irrelevant.
Nutanix's fractional consumption model benefits from increasing density of VMs per node as a byproduct of
Moore's Law
, reducing the number of new nodes required as the project expands over the years. And Nutanix's software-defined enhancements enable even existing nodes to accommodate more VMs. Combining the administrative ease of
1-click upgrades
with a dramatically reduced datacenter footprint and single pane-of-glass management amplifies the operating expense savings over the life of the project.
The leading research organizations show exploding growth of the hyperconverged market (
Gartner forecasts
$5B, or 24% of the integrated systems market, by 2019). Dozens of manufacturers have piled into the field from the large incumbent storage and virtualization players to numerous small start-ups. But while different offerings (think EVO:Rail / VSPEX Blue), and even companies, have come and gone, I still count
37 hyperconverged players
today.
Naturally, Cisco recognizes the huge potential of hyperconvergence for its customers. In late 2014, Cisco certified Maxta as the first hyperconverged solution to run on UCS, and it certified four others the following year. In March of this year, Cisco introduced HyperFlex which is its own OEM offering using SpringPath software.
Enterprise Cloud
"Presidio is a trusted advisor to thousands of enterprise and commercial clients across the US, helping them implement best-of-class IT solutions to speed their digital transformations. We believe the combination of Cisco UCS and Nutanix provides clients with a powerful new alternative in multi-hypervisor hyper converged solutions running on top of an innovative server and networking platform with Enterprise Class Management features. This new approach helps companies make infrastructure invisible, and ultimately enables them to seamlessly realize a hybrid or multi cloud architecture."
Vinu Thomas, Chief Technology Officer, Presidio (a $2.9 billion IT solutions provider)
The mission of Nutanix is to set customers
free
from their silos of IT infrastructure so they can focus on the
apps and services
that power their businesses. This mission now extends to UCS C-Series customers who no longer need to deal with legacy storage arrays or with hyperconverged solutions that still limit simplicity, scalability and agility.
While UCS, for example, utilizes innovations such as services profiles to simplify server management in a virtualized datacenter environment, the
UCS firmware upgrade
process is still time-consuming. Out of the gate, Nutanix will have an NX service profile for UCS and, in a few months, we anticipate will enable the same seamless 1-click upgrades to UCS as to Nutanix's own and other partner platforms. With a single click, UCS C-series customers will not only upgrade their Nutanix software, but also the underlying UCS servers and even the hypervisor.
And speaking of hypervisors, infrastructure cannot truly be invisible without offering customers choice. Nutanix supports VMware, Hyper-V and its own hypervisor, AHV, on UCS (due to hardware constraints, Hyper-V will only be supported on two of the three UCS C-series models).
The importance of AHV, the
next-generation hypervisor
, cannot be overstated. AHV is experiencing fantastic momentum along with extraordinary
industry support
; even manufacturers such as Microsoft and Citrix who have their own hypervisors are still behind the Nutanix hypervisor. AHV provides UCS C-series customers with a simple alternative to vSphere since workloads can automatically (with a single click) be moved back and forth between AHV and vSphere.
Investment Protection and Enhanced ROI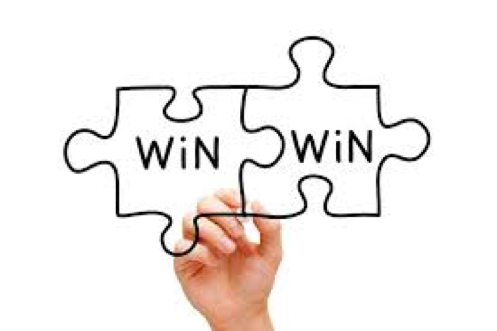 Nutanix has enabled thousands of customers across the globe to save huge amounts of money by migrating even their most demanding workloads to the Nutanix enterprise cloud platform. Cisco USC C-series customers can now access similar savings without sacrificing the investments they've made in building their compute and networking environments around UCS.
But as significant as Nutanix infrastructure cost reductions may be, the biggest ROI from an enterprise cloud typically results from an ability to increase business agility. An IDC study last year of 13 Nutanix customers showed average annual benefits from migrating to Nutanix of $2.22 million per organization with business productivity (i.e. agility) accounting for 43% of the overall total benefits (
you can download the report here
).
Nutanix enables Cisco USC C-series customers to bring AWS-like simplicity and scalability to their own datacenters, but with lower cost and greater control. And Nutanix Application Mobility Fabric increasingly enables customers to effectively utilize a hybrid environment, allowing UCS C-series customers to achieve a combination of on-premises and public cloud.
2016 Nutanix, Inc. All rights reserved. Nutanix is a trademark of Nutanix, Inc., registered in the United States and other countries. Cisco
and Cisco UCS
are the registered trademarks of Cisco Technology, Inc. Nutanix is not associated with, sponsored or endorsed by Cisco. All other brand names mentioned herein are for identification purposes only and may be the trademarks of their respective holder(s).
See Also
Hyper-Converged Infrastructure Market by Hypervisor….- Global Forecast to 2022
. May 2016.
Markets and Markets
.
The Single Biggest Benefit of Nutanix Hyperconverged Infrastructure (It's Not What You Think)
. 12/10/2015. Steve Kaplan.
Nutanix
.
Nutanix: Why Cloud was Never Really Flexible, Until Hyperconvergence
. 06/10/2015. Adrian Bridwater.
Forbes
.
Cisco UCS vs. HP Matrix: Strategic Vs. Tactical Approach to Virtualization
. 12/23/2009. Steve Kaplan.
By The Bell
.
Thank you for suggestions and edits@rohitThukral and@SimpleITman