This post was authored by Marc Trouard-Riolle, Senior Product Marketing Manager
X-Ray 2.0 was released only just four months ago at .NEXT 2017 in Washington DC, however, the pace of Nutanix software innovation continues to increase, and today we are excited to announce the next iteration of X-Ray, 2.1, the automated benchmarking tool now made even simpler to configure and use, and with additional test variants.
We all like to consider that we've tested infrastructure to a high degree prior to a new rollout, however have we really tested our business-critical applications under real-world scenarios, beyond a simple 'it works', and can we be truly confident those applications will maintain SLAs during times of infrastructure component failure?
Nutanix X-Ray was created to automate the laborious process of benchmarking infrastructure for performance, resilience and availability under real world scenarios. This means being able to perform repeatable simulations on what happens to application performance when the underlying infrastructure is impacted by common events, such as utilization spikes during peak load, software upgrades that might take resource offline, and more importantly, component failures.
X-Ray 2.1 adds several new product usability, variant testing and architecture enhancements that makes infrastructure testing even easier to carry out.
Search and you shall find
Key improvements to X-Ray's product usability includes the introduction of search fields throughout the UI. As users have expanded their use of X-Ray, the greater number of scenarios and tests being run have meant a longer list of results. The new search facility makes finding previously run tests and results as straightforward as entering a simple term into the search field.

Simple searches enhance user operation by speeding up the process of finding tests and results, and filtering out incomparable tests.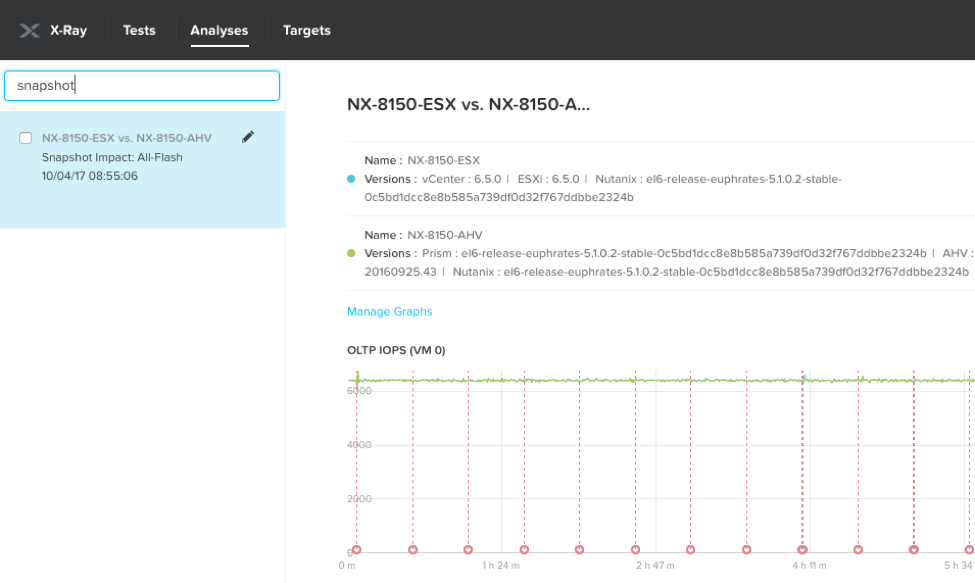 404 - Making sense of errors
To improve user experience, X-Ray now introduces more detailed error handling, so that when errors are encountered, they will contain more meaningful information to help in issue diagnosis.
Simplified X-Ray appliance deployment
X-Ray 2.1 introduces a graphical network configuration tool, included with GNOME
, which is used during the X-Ray appliance configuration. This UI removes any need for users to understand the Linux
CLI by providing a simple UI to configure networking.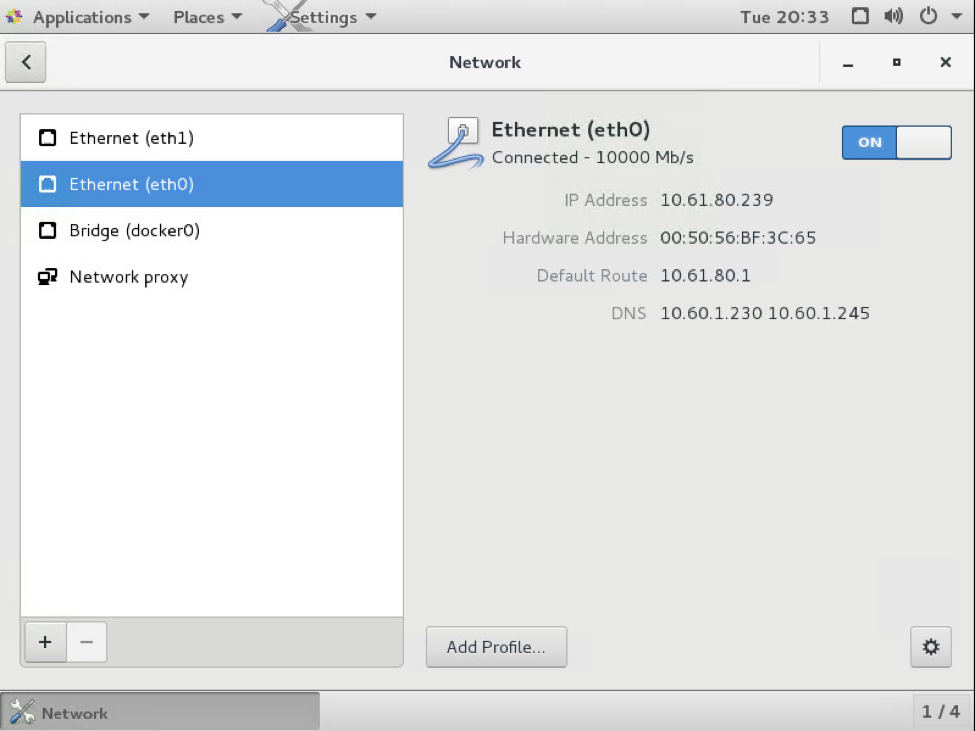 Test variant flexibility
As customer use of X-Ray continues to expand, there have been calls for new test scenarios or variants. One such request has been to expand the number of variants for VDI-related tests. Some customers require a lower number of VMs to be deployed during the test for scenarios where either their test servers are smaller, or the final VDI solution will be deployed on smaller nodes.
X-Ray now supports VDI test scenarios for Task, Knowledge or Power -users with variants as low as 25 VMs.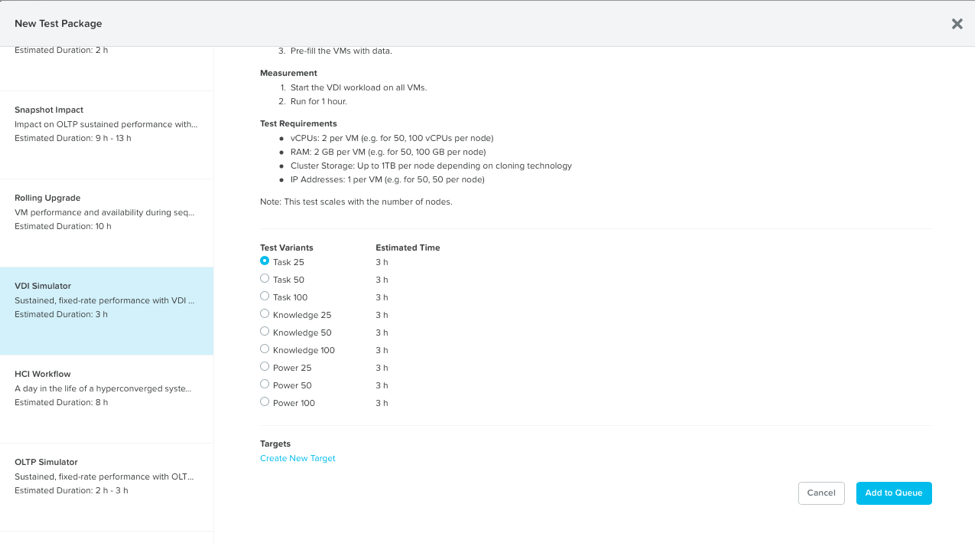 Learn more about how Nutanix X-Ray can help you understand your infrastructure performance and availability requirements;
download it for free today!
Further content and community engagement can be found on the Nutanix X-Ray forum [Private]
here
. Additionally, you can also reach out directly to the Nutanix X-Ray team by emailing
xray@nutanix.com
(note that response times can vary).
2017 Nutanix, Inc. All rights reserved. Nutanix and the Nutanix logo are registered trademarks of Nutanix, Inc. in the United States and other countries. All other brand names mentioned herein are for identification purposes only and may be the trademarks of their respective holder(s).