This post was authored by Richard Arsenian, Nutanix Global Solution Architect – OEM Alliances | VCDX #126 | NPX #09
Here at Nutanix, we're constantly inventing new ways to change the fundamental landscape of the datacenter. We have built a platform that reduces complexity, achieves consistent performance, scalability, resiliency, robust security, and most importantly, delivers a cloud-like experience to businesses spanning all verticals.
Our technology is so versatile that it is delivered as a software platform using commodity x86 Intel servers which can be easily scaled one appliance at a time – one of the five key ingredients of the webscale methodology.
Today, an increasing amount of Autonomous Aerial Vehicles (UAV's) are being utilized across all industry verticals. Technology that was once only available to government and special military operations has become commoditized and is now available to enterprises and consumers who can integrate them into their existing systems and workflows, thus creating new ways to help solve business problems.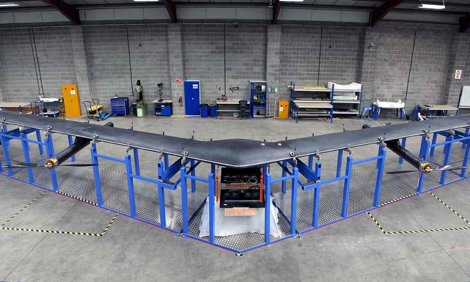 We've seen technology giants like Amazon innovate the process of delivering packages to consumers via drones. And we've learned about Facebook and developments to its
Aquila
project – a solar powered drone which has the capability to fly autonomously for three months to connect areas of the globe where Internet access is non-existent
With IBM
investing
further funding in this latest technology paradigm, it's very evident that drones have far greater potential than simply being viewed as a series of electric motors and propellers.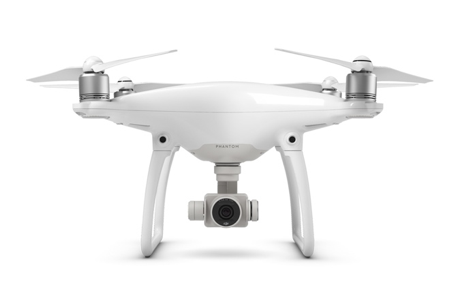 From their advanced photography capabilities to competition sports, such as First Person View (FPV) racing, drones have proven to be so versatile that these flying machines are emerging into a new set of business capabilities including 3D site surveying, search and rescue operations and generally assisting with big data collection.
Whilst these capabilities can seem compelling to any business, the challenge presented is that the data collected must be extracted offline (via USB/SD Card). Then it must be coalesced into a specific application (database, 3D Mapping etc) and/or replicated to a source for further processing and/or viewing.
This typically includes either a ground control station that is deployed within the line of sight of a drone or, alternatively, back to a datacenter, where relying on 4G/LTE connectivity can pose bandwidth and latency constraints. Furthermore, the integration with existing business systems and processes can also be challenging and often overlooked.
All drones and aerial vehicles feature a flight controller responsible for the command and control of advanced operations and supporting hardware. Since these controllers typically feature a lightweight 32bit processor and a flavor of Linux, their sole purpose is to integrate with the drone's hardware (motors, sensors, electronic speed controllers).
All control logic is typically executed on the ground from an operator using specialized software or a conventional remote control system to guide the drone into a specific path or operation. An integral part of this process is to setup and maintain a line of sight with the aerial vehicle at all times.
Nutanix's innovation. Project: Acropolis 1
Given the expanding applications for drone technology, we thought it would be interesting to create a fun proof of concept of our own, which we call Acropolis 1. Acropolis 1 adopts the same webscale methodology used in our hyperconverged platform to transform a drone into a cloud platform to deliver greater value encompassing enterprise applications and/or services whilst maintaining autonomous flight control.
This is accomplished by taking commodity-based drone hardware and integrating it with an Intel Next Unit Computing (NUC) server and Nutanix's Community Edition (CE) software.
Nutanix CE shares the same DNA as our enterprise cloud platform that natively converges compute, virtualization and storage into a resilient, software-defined solution coupled with rich machine intelligence. Whilst CE is intended for the enthusiast to test-drive the industry-leading hyperconverged solution that powers datacenters around the world, it can be adopted and implemented in ways that extend beyond the scope of the datacenter. Often times the only limitation is one's imagination!
By integrating an Intel NUC server coupled with the Nutanix CE software, the capabilities of the drone are extended beyond just taking aerial videos. We can run applications which are based on containers, Windows, Linux, x86 virtual machines along with USB devices that support these OSes. We are literally running applications on a hypervisor in the cloud and further automating their deployment and lifecycle using OpenStack.
This translates into the ability to process data in real-time (locality close to the client device) as it is being collected from the drone. From here the operator can choose to replicate the data back to the datacenter (Nutanix or Amazon-powered) using our built in replication features or application-based. Alternatively, there is persistent SSD storage available (1 TB) for local retention of data.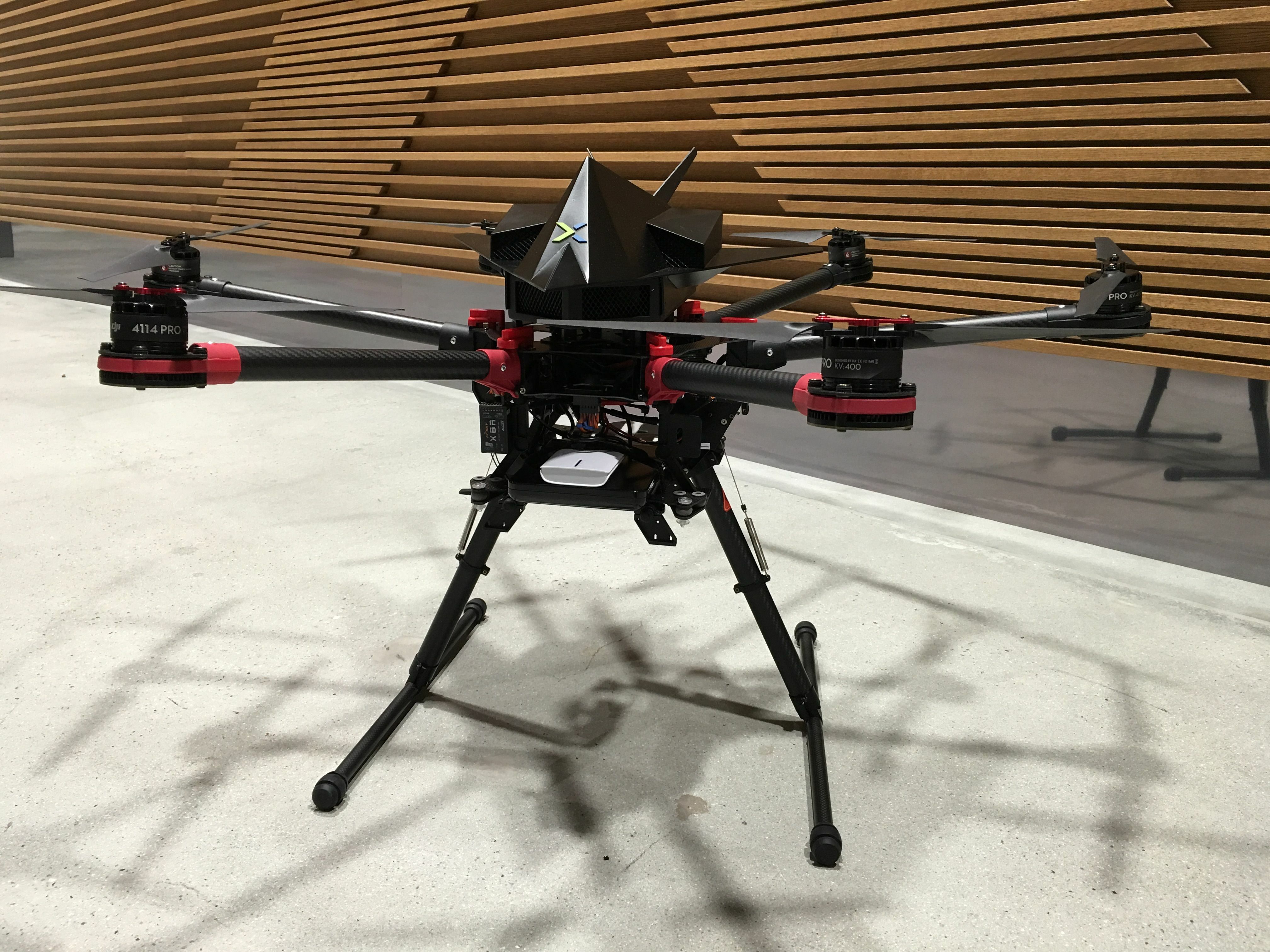 Furthermore, the control plane for the drone is also virtualized via a Windows 7 VM utilizing USB-pass-through technology within KVM to directly interact with the onboard flight controller inside the drone. This interaction allows us to plan and execute flight plans, invoke workflows (either directly to the drone eg. take off, land, hover, limits or Nutanix specific APIs to execute a workflow at the storage or virtual layer), without the requirement for a dedicated ground stationoperator.
Acropolis 1 also features a 4G/LTE Uplink via a router/firewall inside the drone. Because of this, we can not only access our control plane from anywhere in the world, but we can also control NAT'ing, port-forwarding to our Apps - even host a WIFI access point!
As you can tell, the possibilities are nearly endless with Acropolis 1. It's an extension of the datacenter that also delivers applications where the compute needs to be brought closer to the client end-point in real-time. It can be as simple as also providing gateway services at an event, assisting with search and rescue or even big data collection using specialized USB peripherals to input data into a database (eg. RF-ID Scanners, Slant Range Agricultural sensors etc).
With multiple drones operating in a swarm, the story becomes even more compelling by having the ability to run our distributed file system natively in the sky. This could provide multiple benefits such as the redundancy of data (or drones for that matter!) as well as the ability to migrate applications between drones during environmental conditions or simply a drone running out of battery capacity.
Imagine watching a Formula 1 race and having drones circling the racetrack, providing multiple different camera viewing angles in real-time and the ability for your client device to access this live feed by simply making a WIFI connection to it.
Disclaimer: This blog contains links to external websites that are not part of Nutanix.com. Nutanix does not control these sites and disclaims all responsibility for the content or accuracy of any external site. Our decision to link to an external site should not be considered an endorsement of any content on such site.