This post was authored by Jason Holloway, Global Head of Technology, Public Sector
For more than a year, our high-security, isolated platform for U.S. Federal, State, and Local government customers has been operating out of AWS GovCloud (US-West). Today, I am thrilled to announce that Frame is now generally available in the recently launched
AWS GovCloud (US-East)
region.
At Nutanix, we are fully committed to serving the needs of our government customers by providing a secure, modern, multi-cloud, high-performance, enterprise-ready DaaS platform. Some of the largest organizations in the US public sector, as well as State and Local governments, are using the Frame Platform Government Edition.
The launch of AWS GovCloud (US-East) allows our qualified government customers to provision cloud-hosted desktops from both AWS GovCloud regions (in addition to 4 Azure Government regions).
Customers on the East Coast looking for an AWS-based solution can now run their virtual desktops and applications with lower latency and improved overall performance.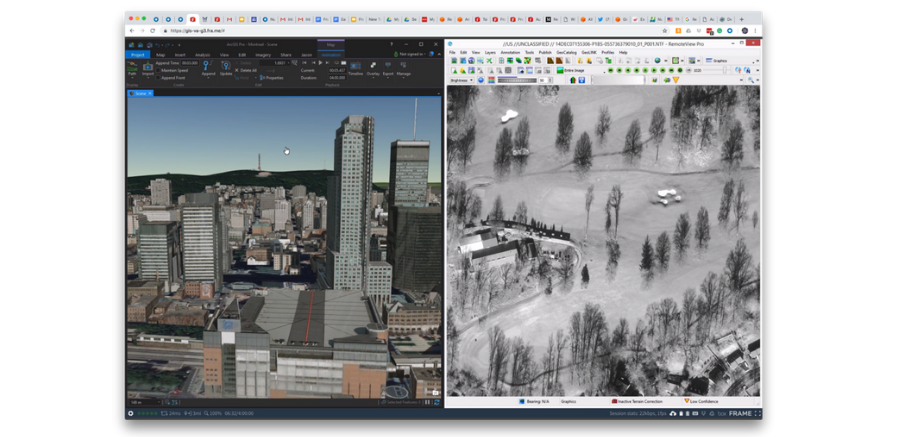 Above Image: Frame Platform Government Edition: ArcGIS Pro and RemoteView Pro
Earlier this year we
announced
our designation as a
Federal Risk and Authorization Management Program (FedRAMP) Ready Platform-as-a-Service
. The addition of a second isolated AWS region in the eastern part of the United States continues to add capability and choice for our customers who are required to operate in compliance with regulatory requirements such as U.S. International Traffic in Arms Regulation (ITAR) and FedRAMP.
To try Frame on AWS GovCloud (US-East) today,
request access here
.
Disclaimer: This blog may contain links to external websites that are not part of Nutanix.com. Nutanix does not control these sites and disclaims all responsibility for the content or accuracy of any external site. Our decision to link to an external site should not be considered an endorsement of any content on such site.
2018 Nutanix, Inc. All rights reserved. Nutanix, the Nutanix logo and the other Nutanix products and features mentioned herein are registered trademarks or trademarks of Nutanix, Inc. in the United States and other countries. All other brand names mentioned herein are for identification purposes only and may be the trademarks of their respective holder(s).