Hi All,
I'm running an upgrade of a single node Nutanix CE based on 2017.07.20 to latest version. Managed to upgrade the AOS and now trying to upgrade AHV.
This is a single node cluster and the pre-upgrade check seems to be stuck at 32%. It has been running with no progress for almost 1 hr by now: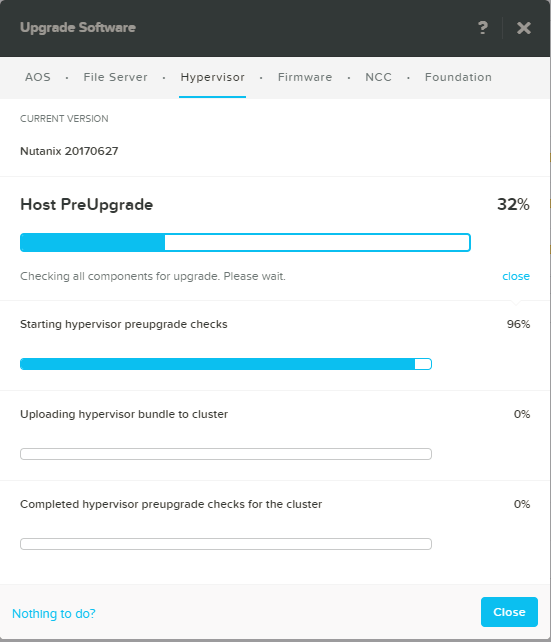 Is there a way to monitor the progress from command line?
Is there a way to stop and restart the upgrade?
Thanks for you help,
Michele