I'm still chipping away at this but figured I'd get it documented. I have an Intel NUC with 32 GB of RAM and 2 x 512 GB SSD drives and am trying to install CE 2018.05.01 with no luck so far. At this point I've tried the ISO installer. Screen shot of the error follows.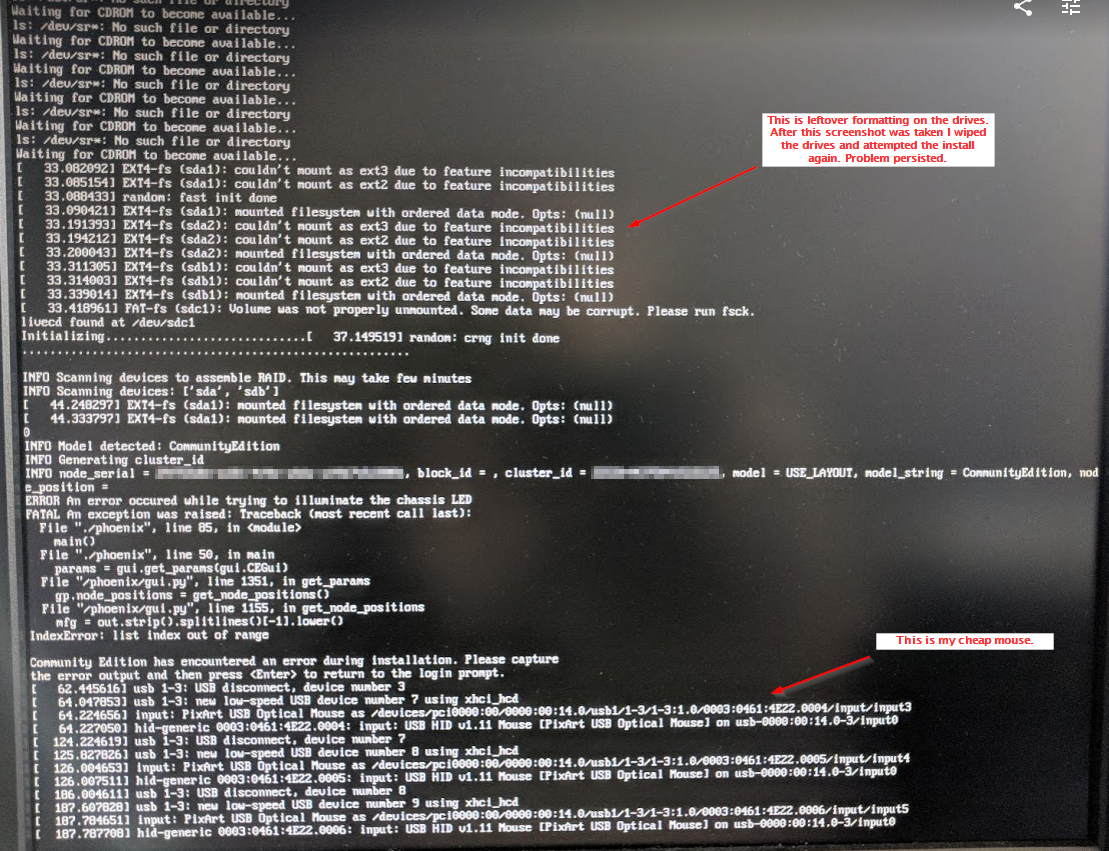 Here's the results after pressing Enter to return to the login prompt as requested by the setup.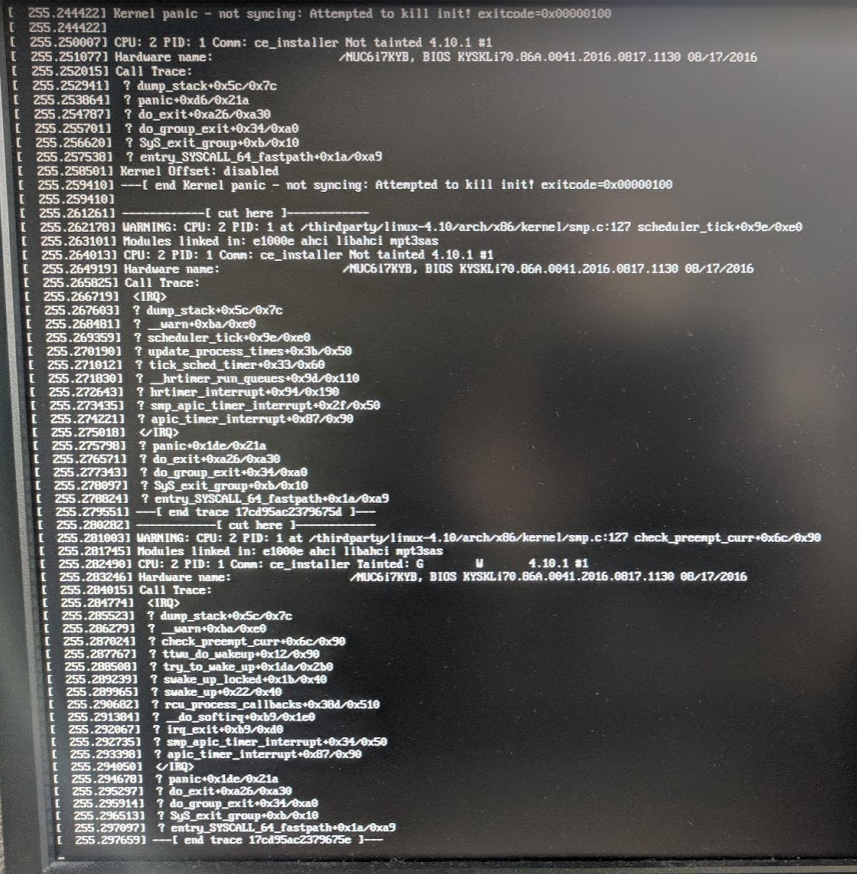 Just tried the .img based installer and was able to successfully install CE.
This is what I'm trying to replicate:
https://next.nutanix.com/blog-40/part-i-how-to-setup-a-three-node-nuc-nutanix-ce-cluster-15257
This is where I'm getting my installers:
https://next.nutanix.com/discussion-forum-14/download-nutanix-ce-docs-and-guides-3188