Smaller and midsized businesses' days of being treated as second-class IT citizens are over.
Nutanix Xpress
brings them the infrastructure simplicity of public cloud, but with the in-house capabilities, control and lower costs enjoyed by Global enterprises. Built-in virtualization, superior resiliency and availability, and world-class services and support make Xpress an exceptionally compelling solution.
The Problem with Traditional Infrastructure
"The simplicity, and reliability that Nutanix as the leading enterprise cloud provider has been bringing to our customers over the last four years has always been relevant to SMB. Nutanix Xpress makes all of the benefits of the Nutanix enterprise cloud platform available in packaging options and price points specifically targeted at these SMB customers. Smaller organizations are now able to leverage the Nutanix Xpress line to power their IT requirements, and compete directly with these larger corporations."
Darren Ashley |Managing Director, BEarena Pty Ltd
Xpress was finalist at Best of VMworld 2016 in the hotly contested Virtualization and Cloud Infrastructure category. It is targeted to small and medium sized businesses – typically defined as businesses or organizations with 50 – 500 employees or less than $100M in annual revenues.
In order to enjoy the many benefits of virtualization such as reduced hardware and power cost, increased resiliency, simplified administration and so on – these organizations previously had to pay large monies for a diverse set of IT equipment including servers, centralized storage and a storage fabric.
Purchasing and setting up this environment was expensive. Managing it was particularly burdensome – often requiring specialized administrators and skill sets along with ongoing training. To make things worse, the business had to purchase separate virtualization and management software along with the hardware to run it.
In many cases, resource-constrained smaller businesses could only afford systems that lagged well behind those of their large competitors in terms of resiliency, scalability and capabilities – putting them at a competitive disadvantage.
Many smaller organizations have been turning to public cloud as a way to mitigate the challenges of traditional virtualization infrastructure. But cloud is no panacea. It still needs management, is expensive, and requires a monthly ongoing (and often increasing) payment.
Setting Virtualization Free
Virtualization has long held the promise of both reducing costs and streamlining IT. But the challenges of traditional infrastructure have kept virtualization from reaching its full potential – especially for small businesses. Until now.
Nutanix Xpress finally delivers on the full promise of virtualization by letting businesses focus on apps and services rather than infrastructure. Underlying every facet of the Xpress offering is exceptional consumer-grade simplicity. As just one example, a single click upgrades the Nutanix OS, the firmware, bios and hypervisor non-disruptively in the background.
Here are some of the ways in which Nutanix Xpress sets virtualization free:
Configuration
: The Xpress solution is "configure to order" and starts as low as US$25K price to customer including three nodes and three years support. It's a fully, integrated, turnkey solution that eliminates complicated IT Integration, set-up and management.
Included AHV Virtualization
: The nodes run both VMware and Hyper-V, but come built-in with Nutanix's next-generation
AHV virtualization stack
. To date, 60% of Xpress deployments have been using AHV. They can quickly virtualize out of the box: No servers, no storage, no switch fabrics, no separate hypervisor and no separate hypervisor management software.
Installation
: Installation can be done in as little as 60 minutes with server, storage and virtualization all in one appliance.
Administration
: Nutanix Prism provides an extremely intuitive single pane interface for managing the entire environment along with rich analytics. A single administrator can manage everything, including AHV, with simple and elegant consumer-grade management. 1-click management, 1-click upgrades, 1-click search, and 1-click issue resolution.
Support
: World-class support is included for the entire solution: compute, storage and AHV. Nutanix has a Net Promoter Score of +90 and has received the Omega Northface Scoreboard for Excellence in Customer Service the last three years in a row.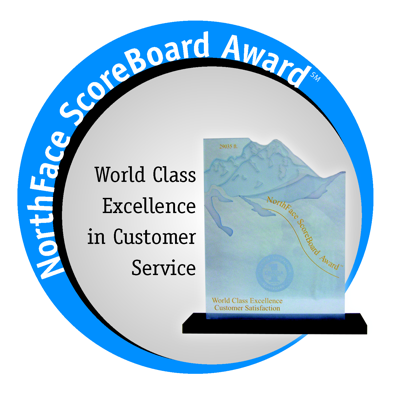 Data Protection: Integrated data protection and storage backup ensure that critical business information and customer data are never lost. And like everything that Nutanix does, data protection is simple to implement and administer.
Cloud Connect
: Built-in Cloud Connect provides seamless data backup to AWS or Microsoft Azure.
Performance:
Xpress enables high-performance delivery of all types of applications, including popular Microsoft applications and Windows Services, infrastructure services (DHCP, DNS, file serving) and general workloads including SQL Server and more.
Xpress is powered by the same web-scale technology running in more than 3,100+ organizations across nearly all industries, including retail, finance, healthcare, professional services and more.
TCO vs. Traditional Infrastructure
The TCO of Xpress vs. traditional infrastructure varies greatly depending upon the configuration, brands and models, but it is not uncommon to see a reduction in costs of 60%:
Rack Space
: Up to 4 hosts or nodes fit in in a single chassis taking up only 2U of rack space
Power/Cooling
: Dramatically reduced
Administratio
n: Slashed. Xpress practically eliminates
all
storage tasks including LUN carving, switch zoning, volumes creating, RAID group management, etc.
1-click upgrades
enable seamless upgrades of not just the Nutanix OS, but also the firmware and even hypervisor.
Hyperviso
r: Optimal hypervisor can be utilized for the use case. No cost when using AHV.
Resiliency
: No archaic RAID configurations or single-point-of-failure virtualization management servers to worry about. Self-healing.
Analytics
: State-of-the-art automation and rich system-wide monitoring for data-driven efficiency. No additional software licensing is required.
Scalability
: Simply add another node (with a single click) to the cluster
TCO Example
Let's look at an example of what a 3-year TCO might look like for Xpress vs. a legacy 3-tier environment (servers + centralized storage + storage network).
For this example, we'll make the following assumptions:
3-Tier
Servers $8,500 each including 3 years support – 900 watts each
SAN: $33,000 including 3 years support – 800 watts. No additional switch fabric cost
VMware vSphere Essentials Plus: $5,619 for 3 hosts + 3 years support
Installation: $10,000
Administration: $31,250/year (1/4 of a $125K fully burdened admin)
Nutanix Xpress
Turnkey 3-node solution: $25,000
Installation: $3,600
Administration: $9,063 (29% of 3-tier – per IDC study)
AHV (included)
As the following chart shows, 3 year costs for the legacy solution come to $176,771 vs. $61,449 for Nutanix Xpress.

This example is conservative; it does not take into account the SAN refresh cost, nor the cost of a forklift upgrade if capacity is reached in less than the 3 year TCO period.
TCO vs. Other Hyperconverged Solutions
As with traditional infrastructure, the TCO varies greatly. But in many cases, the cost for 3 Nutanix Xpress nodes (and the much greater resiliency that enables) tends to be less than 2 nodes of other solutions. Other items to consider:
Simplicity
: Nutanix is the simplest HCI platform to manage (for example, 1-click upgrades) which slashes administrative costs.
Virtualization
: Xpress includes AHV hypervisor as part of each node. AHV not only eliminates all hypervisor and hypervisor management costs, but also 3rd party software costs such as SQL Server for HA management and specialized analytics packages. It also reduces design, implementation, support, on-going administration costs and business disruption costs.
Multi-Hypervisor Support
: Included
Replication
: Included
Analytics
: Included (HCI industry's best analytics)
Backup to Public Cloud
: Included
Enterprise Cloud
: Most importantly of all, Nutanix considers HCI as simply table stakes for implementing an enterprise cloud. Nutanix is replatforming the datacenter to deliver an invisible cloud-like experience for enterprises of all sizes.
An enterprise cloud platform enables business agility benefits such as increased sales/cash flow, decreased downtime, more productive employees, better customer responsiveness, and so on. These business benefits typically trump the infrastructure savings..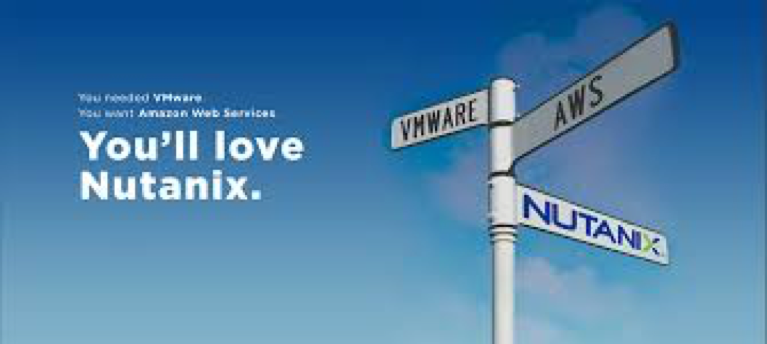 TCO vs. Public Cloud
The chart below shows an example of a 3-year TCO comparing a 3-node Nutanix Xpress cluster vs. AWS. We assume 30 VMs will be run in each environment.
AWS
For AWS, we use on-demand pricing for a standard AWS
c4.large
EC2 instance which includes 3 vCPUs and 3.8 GB of RAM with a total monthly cost of $138.96. AWS instances require separate Elastic Block Storage (EBS) allocations, and for the purposes of the analysis, we assumed that each VM would use 100 GB of
EBS-st1
storage with a total monthly cost of $4.50. We assume a total connectivity cost at $25/mo. and support costs coming in at $49/mo. for the entire environment. Additionally, we assume no up-front cost to set-up and $607/mo. in administration costs.
Nutanix
For Nutanix, we assume $25K for the 3 nodes and $3,600 in partner fees to set-up. We assume no rack space cost, but power and cooling costs of $62/month. We assume redundant switches are required at a cost of $4,000 each, and cables at $360. Administration is $755/month.
Total 3-year projected costs for AWS come to $159,890 compared to $85,191 for Nutanix. On a monthly basis (ignoring the cost of capital), the cost is $$4,411 for AWS and $2,366 for Nutanix. Of course, after three years Nutanix CapEx is paid off, while the OpEx (1,300% higher for AWS) continues.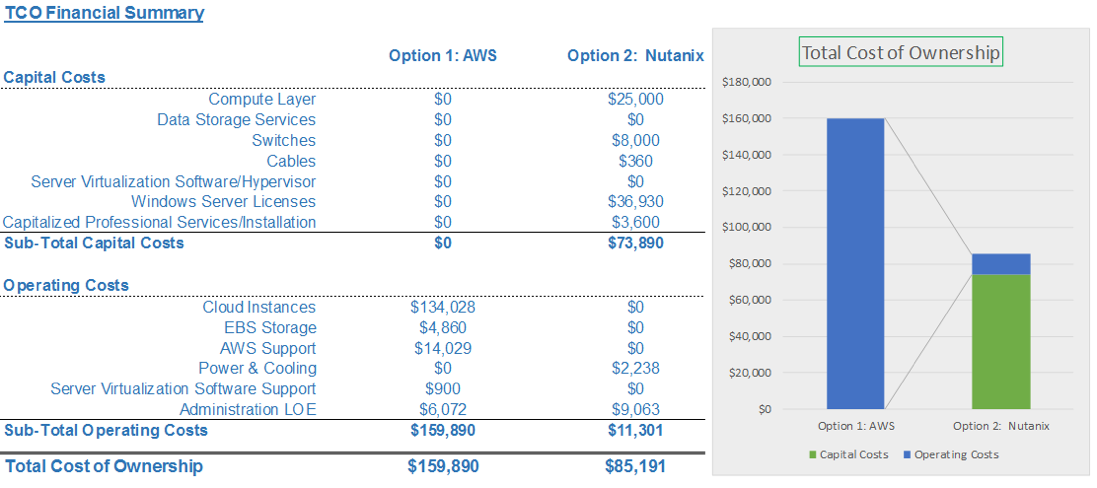 AHV & EUC
Small and midsized organizations including local/regional businesses, educational institutions, local government agencies need solutions that are supported throughout the industry. Nutanix has over
100
partner solutions
verified as Nutanix Ready with many of them also certified for AHV. Microsoft, for example, not only supports all of its software on Nutanix, but even on Nutanix AHV despite having its own Hyper-V hypervisor.
Along with Microsoft Windows, desktop and server OSes as guest OSes, Citrix XenApp, and XenDesktop is officially supported on Nutanix AHV. Running it includes benefits such as management simplicity, scalability, security, resiliency, analytics, and support for the entire stack. Studio-integrated MCS provisioning (starting with XD/XA 7.9) works faster and better with AHV native provisioning and with Nutanix shadow clones.
While application virtualization and VDI with traditional infrastructure is very expensive and complex, combining Nutanix Xpress with Citrix makes it extremely simple and
affordable
. Implementing application virtualization and VDI enables small businesses to
save still more money
.
Connect with Nutanix
Are you ready to learn more about Nutanix Xpress and AHV, including how it would fit in your environment? Reach out to the Nutanix sales team to setup a customized briefing over email:
info@nutanix.com
or DM us on Twitter
@Nutanix
. You can also do your own test drive of Nutanix AHV using our complimentary Nutanix Test Drive program
whttp://www.nutanix.com/testdrive
). Lastly, engage with the vibrant Nutanix community and user groups through our Nutanix Next (http://next.nutanix.com) community site or through our upcoming
Nutanix On Tour
event series.
This post was authored by Steven Kaplan, VP of Client Strategy at Nutanix
Thanks to Steve Conner, Patricia Sampson, Sachin Chheda, David Sangster and Nikita Maheshwari for contributions and editing.
See Also
Why Nutanix One
-
Click Upgrade is One Of The Coolest Features
. 04/28/2016. Artur Krdywdzinski. vmwaremine.com.
The Single Biggest Benefit of Nutanix Hyper-Converged Infrastructure (It's Not What You Think)
. 12/10/2015. Steve Kaplan. Nutanix.com
7 Reasons Why AHV is The Next Generation Hyperviso
r. 12/01/2015. Steve Kaplan. Nutanix.com.