The power of a solution will always outweigh any one individual component. Performance, management, monitoring, alerting, deployment are vital areas for a successful deployment. Virtual desktops have always had multiple ways to cut yourself. With Citrix and Liquidware Labs supporting the Acropolis Hypervisor we have a unique opportunity to simplify the whole stack. The below pictures illustrates multiple layers of stack that this tri of VDI pioneers can help address.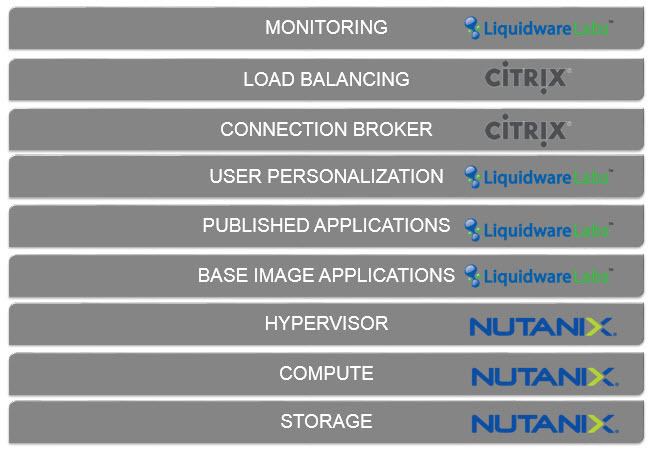 In an upcoming webinar will address how the above stack can be super charged to put the power to give the ultimate user experience while allowing your teams to focus on bigger problems.
"What we're finally seeing, after years of manual configuration and design, is the perfect synthesis of integrated, scalable, and virtually invisible infrastructure," said Tyler Rohrer, co-founder, Liquidware Labs. "When Liquidware Labs and Nutanix solutions are combined with world-class Windows desktop solutions from Citrix, it is quite a compelling ensemble for customers looking to deliver best-of-breed rich and robust user workspaces."
When artificial scaling limits are removed from the control plane all areas of VDI benefit. This webinar will deliver the road map to successful deployments and give you time back to focus on your business. Sign up to hear from the all-start pit crew, delivering your VDI project first across the finish line.
Sign Up for Webinar
Date:
Tues., Dec. 8, 2015
Time:
11:00 a.m. Eastern Time (US)
Duration:
60 minutes