I'm trying to insatll Prism Central on CE cluster. I've tried differnt metods of the installation but got the same result in all the cases. Prism central VM is not booting with the following error "Kernel panic - not syncing: Attempted to kill init! exitecode=0x0000000b"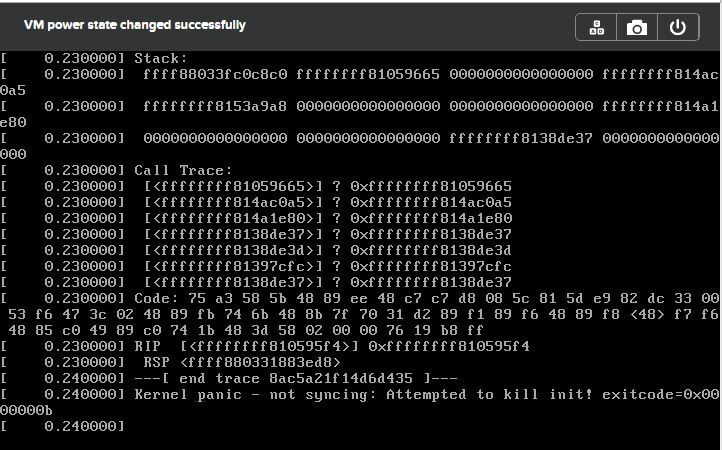 CE cluster is running on 3 nested nodes which sits on ESXi server, I've used the following versions: ce-pc-2017.07.20 and ce-2017.07.20-stable
Does any one have any ideas?
Regards,
Ilya
Best answer by marcrousseau 6 July 2018, 17:11
Hello,
I can confirm that PC 2018.05.17 is running on CE 2018.05.01 in a nested ESX 6.5 environnement.
If you follow my procedure below in this post, modify your grub.conf with these lines :
code:
default=0
timeout=0

title Start Nutanix Controller VM
kernel (hd1,0)/boot/vmlinuz-3.10.0-514.16.1.el7.nutanix.20171102.cvm.x86_64 ro root=UUID=043f9c60-c33a-4f0e-b8f7-c5a09be1c575 rd_NO_LUKS rd_NO_LVM rd_NO_MD rd_NO_DM LANG=en_US.UTF-8 SYSFONT=latarcyrheb-sun16 rhgb crashkernel=no KEYBOARDTYPE=pc KEYTABLE=us audit=1 nousb fips=1 nomodeset biosdevname=0 net.ifnames=0 scsi_mod.use_blk_mq=y panic=30 clocksource=tsc kvm_nopvspin=1 xen_nopvspin=1 hv_netvsc.ring_size=256 mpt2sas.prot_mask=1 mpt3sas.prot_mask=1 console=ttyS0,115200n8 console=tty0
initrd (hd1,0)/boot/initramfs-3.10.0-514.16.1.el7.nutanix.20171102.cvm.x86_64.img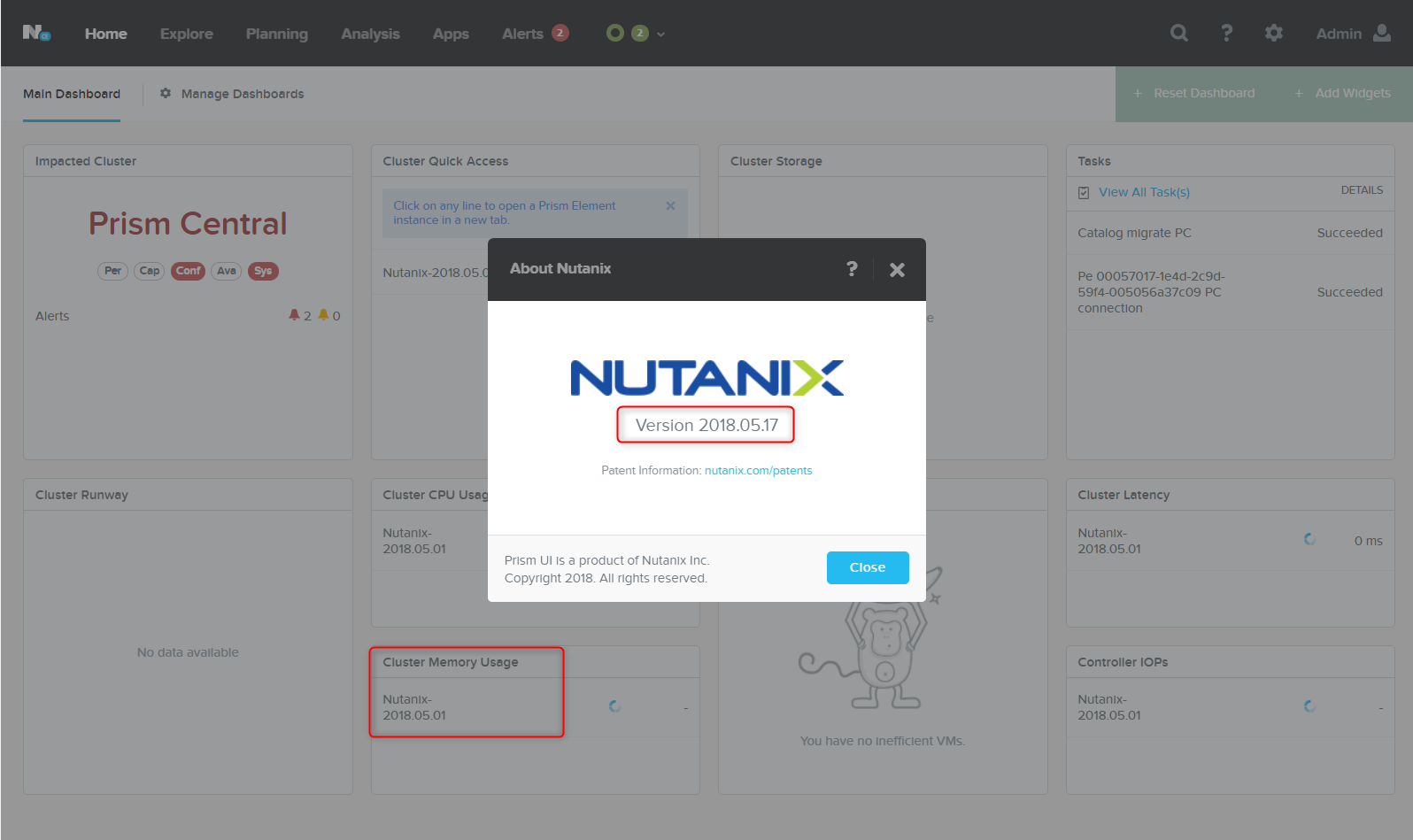 View original