Hi everybody!
I'm not sure if this is the right thread for this topic, so please move it to the right one if needed.
I hope it may be useful for somebody.
After upgrading to AOS 5.1 from AOS 5.0.2 there is a need to change the Admin password to access Prism Web Console.
The issue:
Password change form does not accept a new password that completely meets all of the stated security requirements: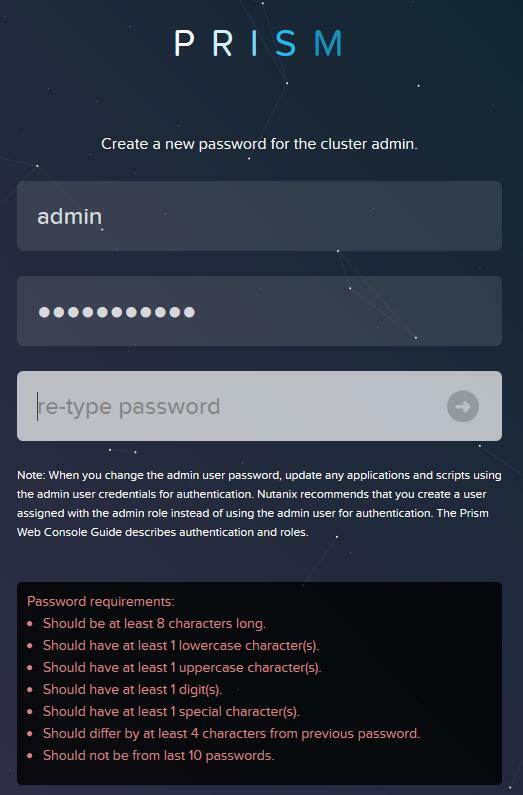 After several attempts and different password combinations I have found the origin of the problem:The new password validation rules do not accept vast majority of special characters, including "!", "@", "$", "/" etc.It may seriously confuse customers since there is no exact list of acceptable special chars and at first sight it seems like there is something wrong with the cluster after the upgrade. Although the problem is not critical at all it may impact reputaion of product and drop overall positive opinion on upgrade convenience.
So the workaround: It accepts dashes and underscores. :)