Hi,
i'm having issue with Prism. when i log on to prism, there is no graphical chart available in the main dashboard (Cluster-wide Controller). is there anything that i missed out or additional configuration that i need to execute?
please refer image below: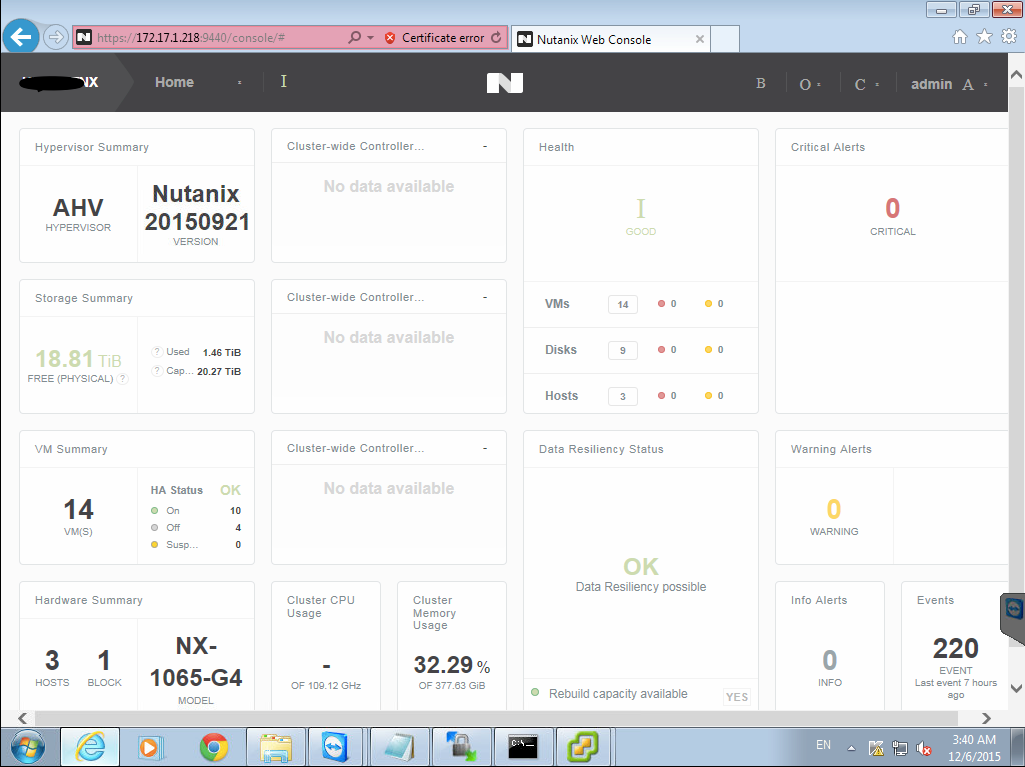 Best answer by f3rm1n 23 December 2015, 19:38
Hi 



The time/date in the machine the browser is installed has a large difference with the cluster time.

IIRC, one hour difference or more will cause this problem. Check cluster time in a CVM and the time in the machine where Prism is being accessed from.
View original