Hi!
Just installed homelab with 3 nodes cluster of Nutanix CE. It is awesome!
But I can't figure the way to install AFS. Release notes for 2017.02.23 CE
say
:
AFS is now available with 1 click download from Prism > Upgrade Software > File Server. You must be on the latest CE to see the download.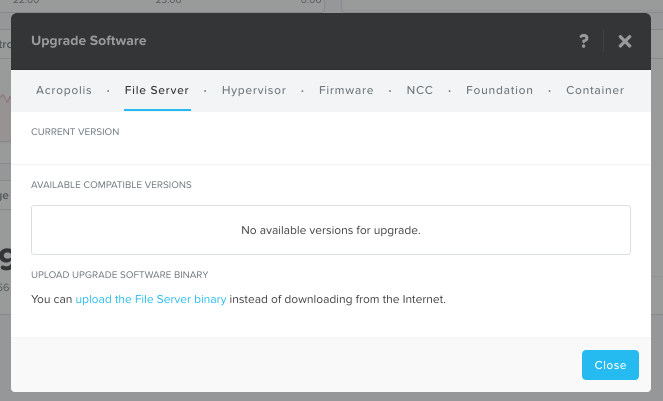 When I visit this page - File Server is not available to download.
How to enable AFS in the current Nutanix CE?