While working at Nutanix I've been given the freedom to work in a lot of different areas of the datacenter, but working with VMware Horizon is always one of my favorites. Horizon has really morphed over the years from a one protocol solution and no profile management to now offering a variety of options in all areas.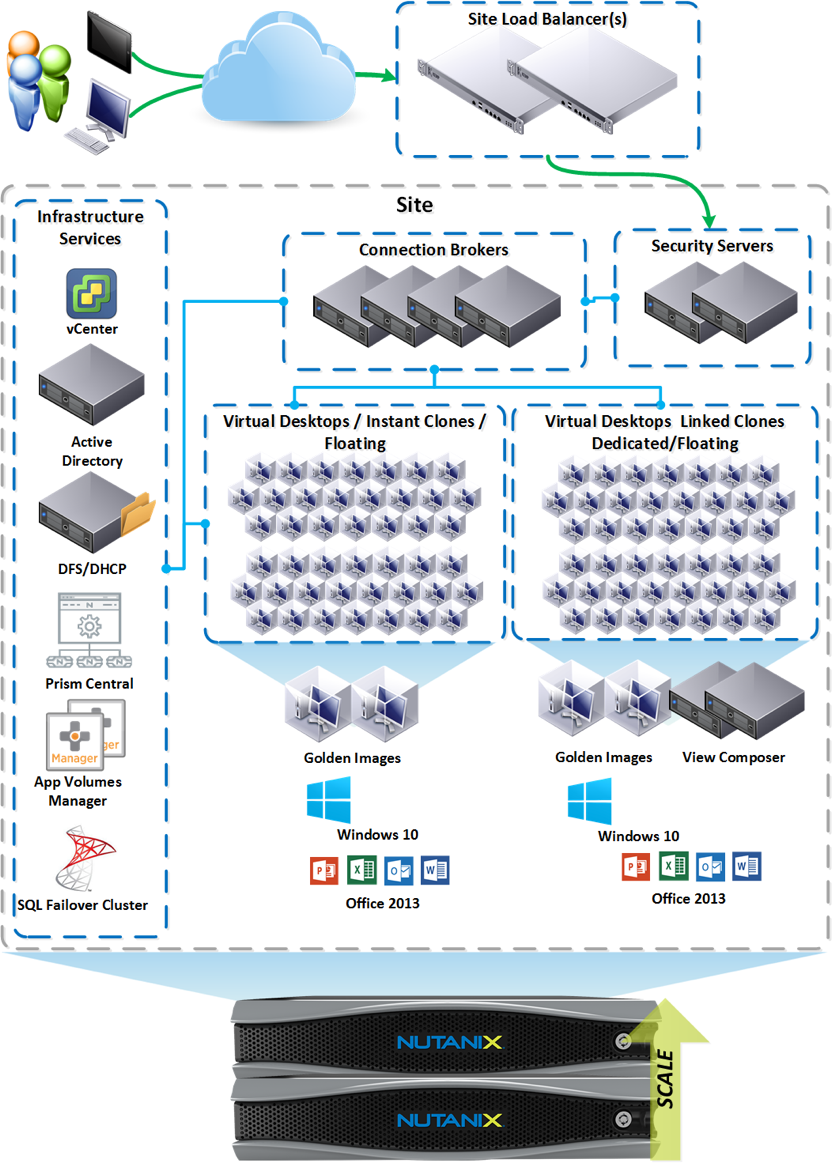 Horizon 7 offers exciting new features including Blast Extreme, Instant Clones, App Volumes, User Environment Manager, and goes above and beyond by helping users meet security requirements with FIPS (Federal Information Processing Standard).
Working with the VMware EUC team through their validation program, Nutanix is creating a reference architecture for Horizon View 7. Our testing is being done on the latest NX-3460-G5 Intel E5-2600 V4 (Broadwell) based nodes. All storage controller security is turned on to meet and exceed both PCI and Department of Defense requirements. This great story as most times when companies are forced to lock down their environments performance dips significantly and then security is laxed or in some cases removed entirely.
The best security related headline is the one you are not a part of. With Nutanix and Horizon, your environment is designed to be secure by default. Nutanix has also added degraded node detection and isolation. Knowing when something fails is pretty easy to find out and take action. It's a whole other ball of wax to figure out when a bad performing hardware component or network issue is starting to affect the cluster and prevent the failure from ever happening. Nutanix has voting systems among all of the storage controllers which allows some of these examples to been caught and action to be taken with respect to:
* Significant network bandwidth reduction
* Network packet drops
* CPU Soft lockups
* Partially bad disks
* Hardware issues
Testing a Windows 10 64-bit desktop with 2 vCPU and 2 GB with a knowledge worker workload with Login VSI we reached 630 users using 4 nodes taking up just 2U of rack space. The desktops were deployed using View Composer with the nodes using Intel E5-2680 v4 – 2.4 GHz to give one of the densest (users/rack space) solutions on the market today.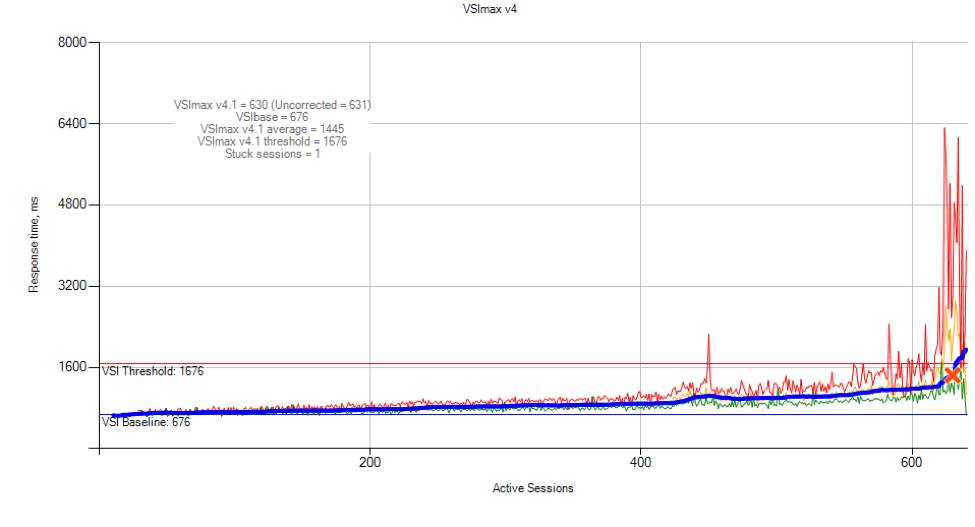 Other benefits of running Horizon 7 on Nutanix:
Better than PC performance:
AOS features, including inline-deduplication, eliminate IOPS and can result in faster application response and boot/login experience. Base images can be fingerprinted enabling the benefits of in-line deduplication with no overhead.
Lower project risk:
Start small and expand as warranted – always utilizing the latest advances in CPU, memory, and flash. Leverage Nutanix VDI Assurance, the industry's one and only program aimed at eliminating risk associated with sizing and scaling.
Business continuity:
Built-in native replication and disaster recovery (DR) features enable highly available desktops to be deployed in mission-critical environments. Block awareness allows larger clusters to lose up to 4-nodes without using any additional capacity.
We will continue to work with our rich ecosystem of partners including VMware to produce content around App Volumes and Instant Clones so our joint customers don't have to do guess work in regards to sizing and operating their environments. To learn more about what Nutanix and VMware are doing together check out our booth at VMworld, booth 2311.
This post was authored by Dwayne Lessner, Sr Technical Marketing Engineer at Nutanix