Hey guys,
We are performing some tests at our lab, one of these test is to see what happens to performance when we physically disconnect an hard disk/SSD.
Testing tools:
HammerDB(SQL benchmarking) & IOmeter.
These are the results:
*Take note:
-Graphs timespan = 10 minutes
-At no point in the graph the hdd/ssd was physically reconnected
-There is only data on the SSD tier.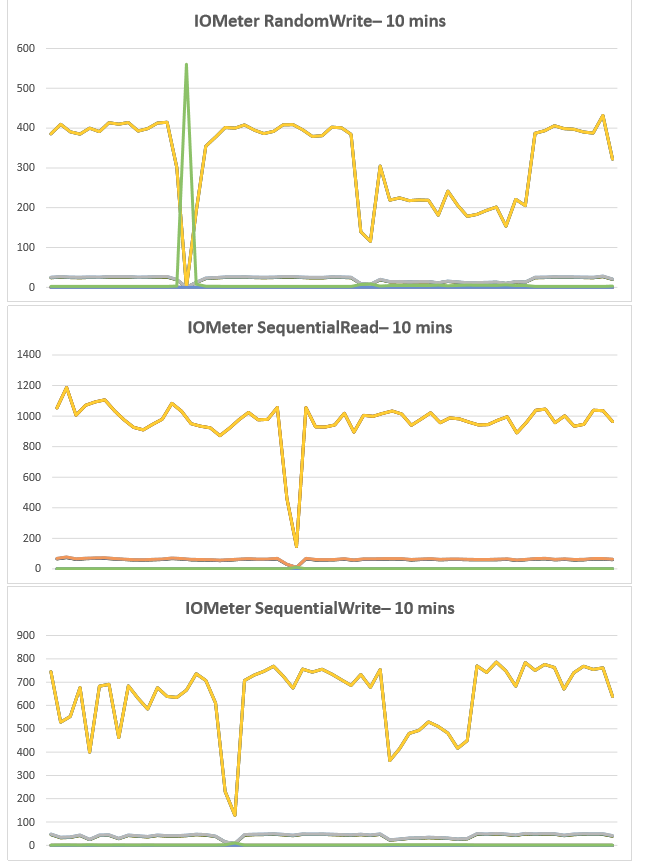 We have a few questions concerning the results:
1)When we disconnect an HDD, why does this have impact on the SSD tier aswel? (Since there is only data on the SSD's)
2)For some reason when the system recovers from the disconnect after about three minutes the performance descreases again for about 2 minutes by 50%. What could be happening here?
Seba