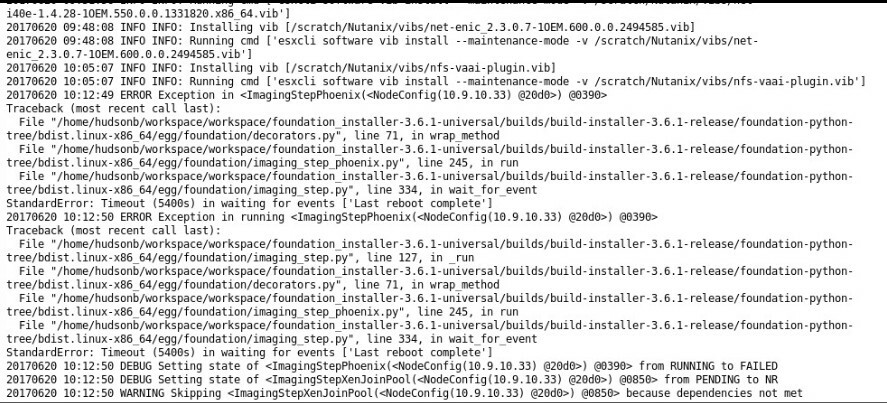 Kindly advise and assist please my fellow Nutanix universe techies.
Do not ask what version or what iso i am using as i am NSS and pinpoint issue is due to the specific block. (A block with 2 nodes) NX-6220.
Please see through my logs screenshot shown above and let me know how i can resolve to complete the installation.
Thank you fellow mates.