Hello,
It seems that when booting the ISO using UEFI causes an error to be thrown when using Supermicro's IPMIView for KVM: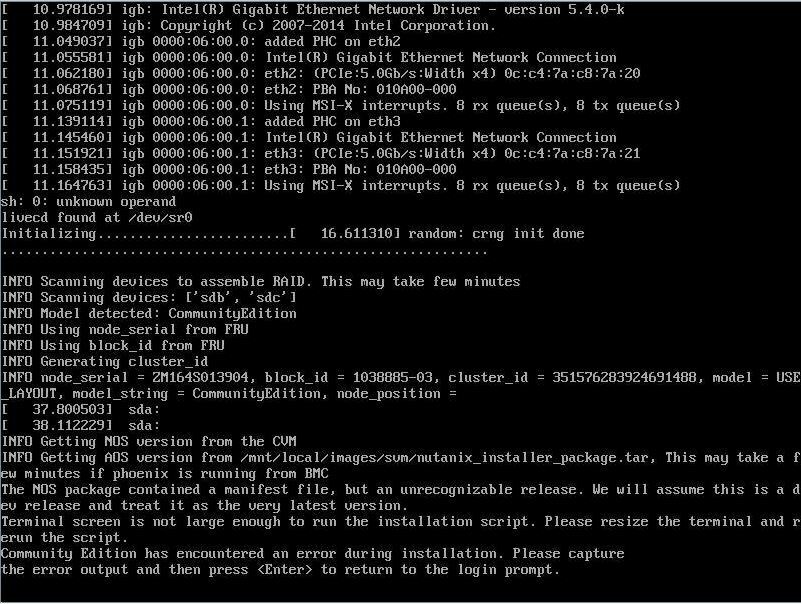 The error is "Terminal screen is not large enough to run the installation script. Please resize the terminal and rerun the script."
If you then press enter you get this:
One additional thing to note is that this cluster was originally setup using the image method long ago. Before I manually wiped all disk partitions, the UEFI boot would throw a different error about a mis-matched file system being found and it would hang the installer. After I manually removed all disk partitions and booted the ISO using UEFI, the errors above started. I will go back to the image method as I see other threads with issues after an ISO install. I don't know if there is any advantage or disadvantage to using UEFI for Nutanix CE anyway. Maybe someone can comment on it?
-William