This blog was authored by Dwayne Lessner, Sr Technical Marketing Engineer at Nutanix
There two types of shares that can be created with AFS (Acropolis File Services); the Home share and General share. The General share is backed by a volume group with 6 vdisks when its's created. The Home share is backed by 5 of the some type of volume group per File Server VM that make up the cluster. So in a small AFS deployment there would be 15 volume groups backing the Home Share. The Home share is automatically created when you deploy AFS.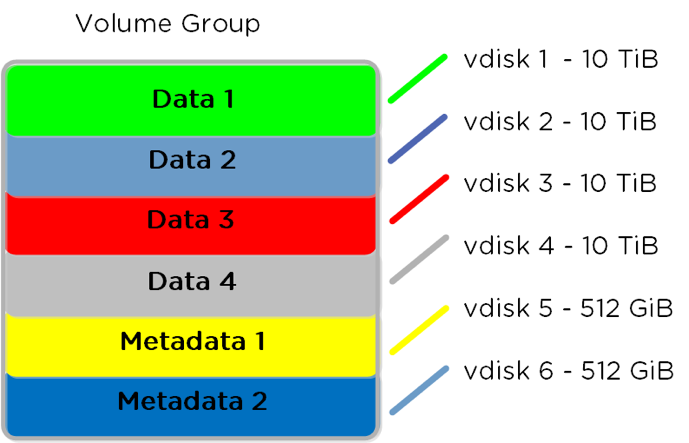 Figure 1Volume Group used by AFS
Home shares distribute data by dividing the top-level directories across all of the file server VMs that make up the file server. Acropolis File Services maintains the directory mapping for each responsible file server VM using an internal scale out database called InsightDB.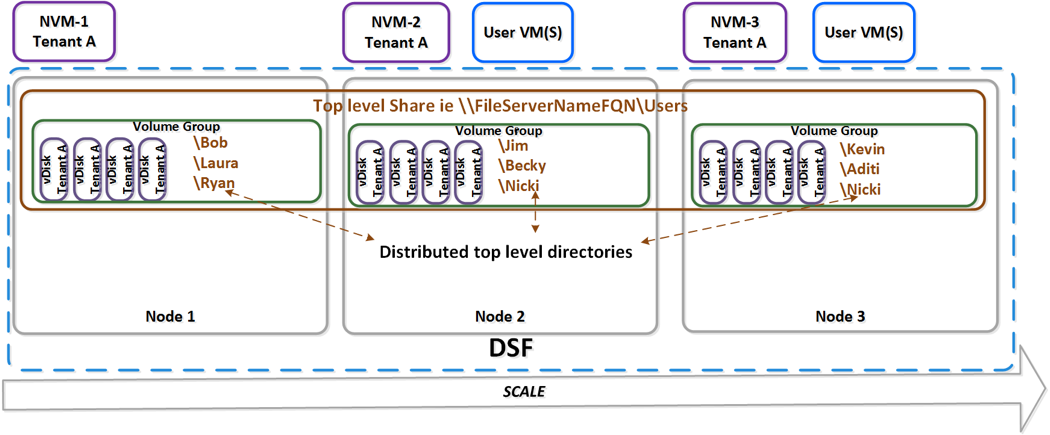 Figure 2 Distribution of Home Directory Shares
If a user creates a share called "\FileServer1Users," which contains top-level directories Bob, Becky, and Kevin, Bob may be on file server VM1, Becky on file server VM2, Kevin on file server VM3, and so on. The file server VMs use a string hashing algorithm based on the directory names to distribute the top-level directories.
This distribution can accommodate a very large number of users in a single share. The scaling limits of more traditional designs can force administrators to create multiple shares in which, for example, one set of users whose last names begin with A through M run off one controller and users whose names begin with N through Z run off another controller. This design limitation leads to management overhead headaches and unnecessary Active Directory complexity. For these reasons, AFS expects to have one home directory share for the entire cluster. If there is a reason to have more than one home directory share, you can create it using nCLI.
The top-level directories act as a reparse point, essentially a shortcut. Consequently, all user folders must be created at the root for optimal load balancing. Since it appears as a shortcut, we don't allow user files in the share root; we recommend setting permissions at the share root before deploying user folders.
General-purpose shares (non-user directories) do not distribute top-level directories. The files and subfolders for general-purpose shares are always owned by a single file server. The diagram below illustrates two general-purpose shares (for example, accounting and IT) on the same file server.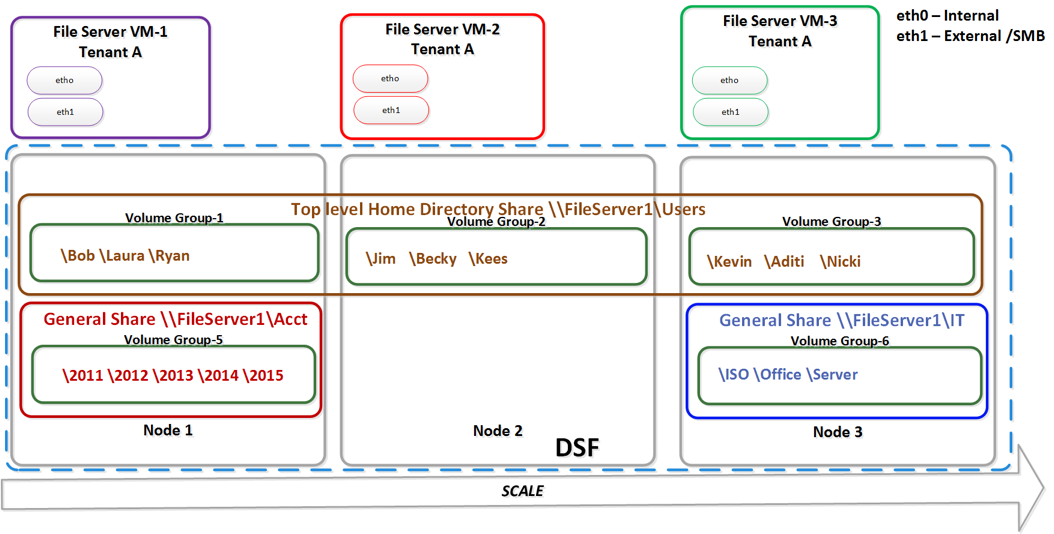 Figure 3 Two General Purpose Shares on the Same File Server
Unlike home directory shares, with general shares you can store files in the share root.
Continue the conversation in our comunity forums and share your experiences with the community. You can also ask questions on Twitter, using the hashtag
#AskNutanix
Disclaimer: This blog contains links to external websites that are not part of Nutanix.com. Nutanix does not control these sites and disclaims all responsibility for the content or accuracy of any external site. Our decision to link to an external site should not be considered an endorsement of any content on such site.