Hi Guys and sorry if this has been answered elsewhere but i cant find it:
My customer has an existing nutanix cluster running 5.0.2, using vlans for the management networking on the esx nodes.
The brand new node is connected to switchport with the relevant vlan as tagged, how do i change the vlan on the new node before deployment so that it can be seen by the prism central? This is a brand new undeployed node, fresh from the box. I just need to change the vlan it listens on.
Regards
Martin.
Best answer by Chandru 31 August 2017, 11:49
MartinKnudsen
On a brand new unconfigured node running AHV, you can set the vlan tag using the network crash cart available in the root user's home folder. To access the crash cart login to the AHV host via IPMI using the default login details and access the crash cart from the home folder by running the following command,
# nutanix-network-crashcart/network_configuration
You will see a screen like below, Here you can choose your uplinks, set IP address for CVM, hypervisor and set the vlan tags.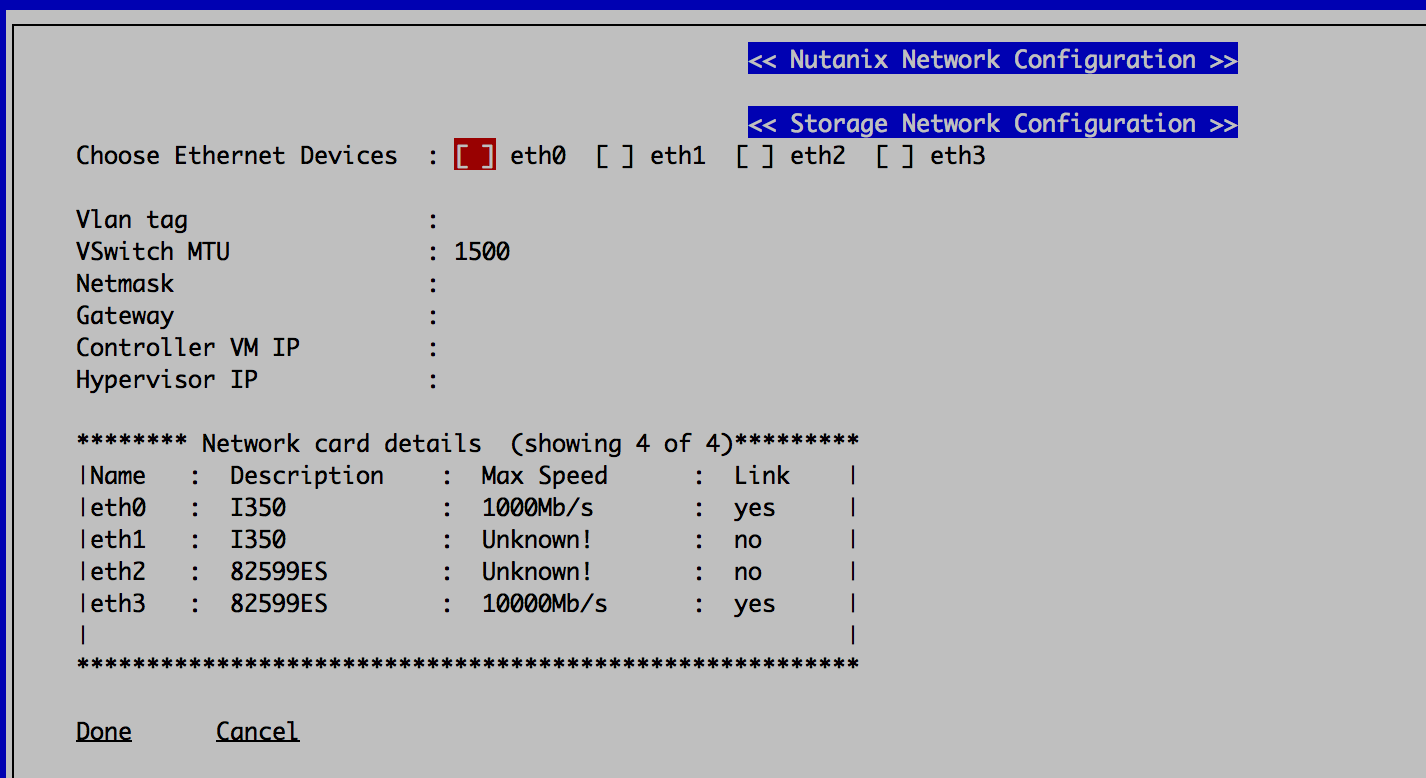 Once this is done you can use the Expand Cluster option from Prism to add the new node by following the procedure detailed below,
https://portal.nutanix.com/#/page/docs/details?targetId=Web-Console-Guide-Prism-v51:wc-cluster-expand-wc-t.html
View original