Good Morning! I hope someone can help me figure out where the free test is located in the nutanix school. Where is located or how do you access the free exam? I am not seeing it as an option being called out in the classes. Am I missing something super obvious?
Thanks!
Best answer by RAMAKRISHNA PILLAI ANEESH 5 January 2019, 03:24
Hi,
New Exam platform have changed. Please refer the screenshot and link.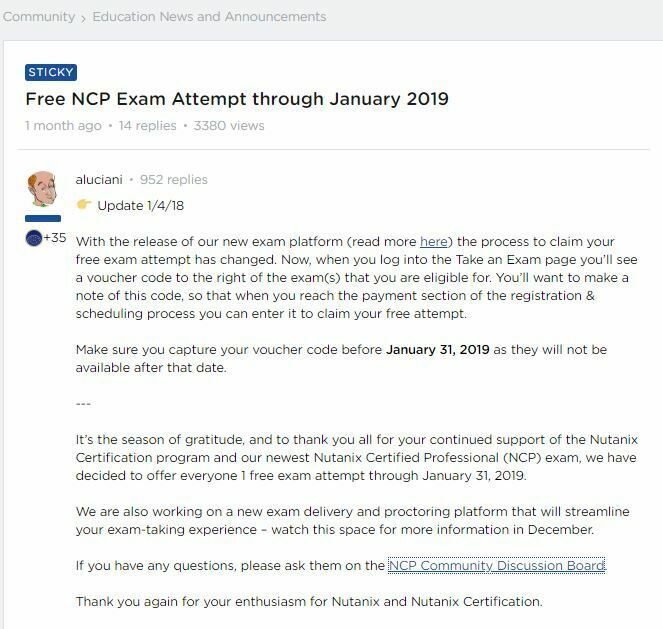 PLese follow the link also:-
https://next.nutanix.com/education-news-and-announcements-57/free-ncp-exam-attempt-through-january-2019-31322
https://next.nutanix.com/education-news-and-announcements-57/new-delivery-platform-for-nutanix-certifications-31520
https://next.nutanix.com/nutanix-certified-professional-ncp-36
https://nuschool.portal.relayware.com/content/EDUCollateral/Tech%20Cert%20Reg%20Instructions%20-%20PSI%20All%200103181.pdf
Thanks
Regards
Ramakrishna Pillai Aneesh
View original