I am looking to see if there is a way to get the date/time a VM was created via Powershell. I tried using get-ntnxvm but that property was not exposed. Is there another cmdlet that could be used to get that information?
Best answer by dlira 17 April 2019, 14:28
Its done on my script
I just tried it in an environment with 700VM, it takes about 3 minutes to execute the whole operation .. The script is similar to an RVTOOLS.
What I can modify in my gitub so you can download it, V1.4
https://github.com/dlira2/Nutanix-tools-for-AHV
I add the creation time keys :

Result :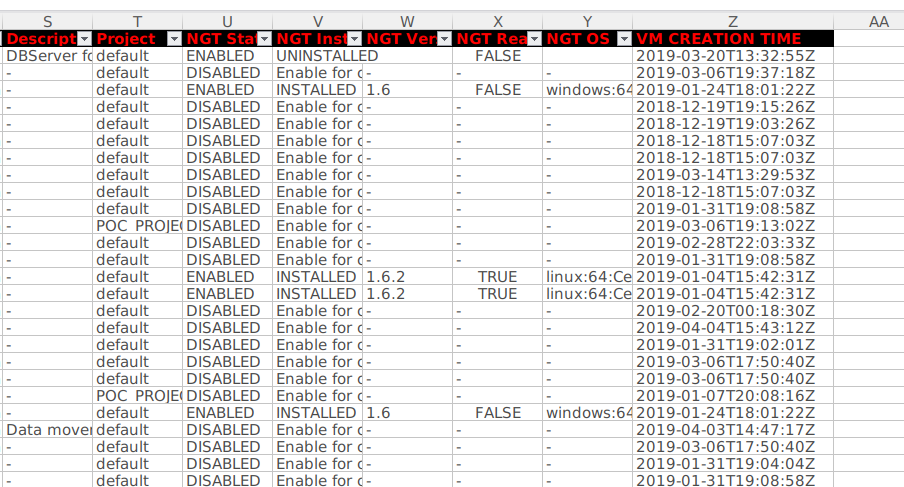 View original