Hi
I am new.
I am trying to export histrocial cluster metrics at a high resolution for the last 9 months and have figured out that the way to get the data is via the V2 api.
I am struggling to find documentation for the "Metric" in the api. (see attached)
Please can someone point me in a direction to find the correct parameter values.
Regards
Carl-Hein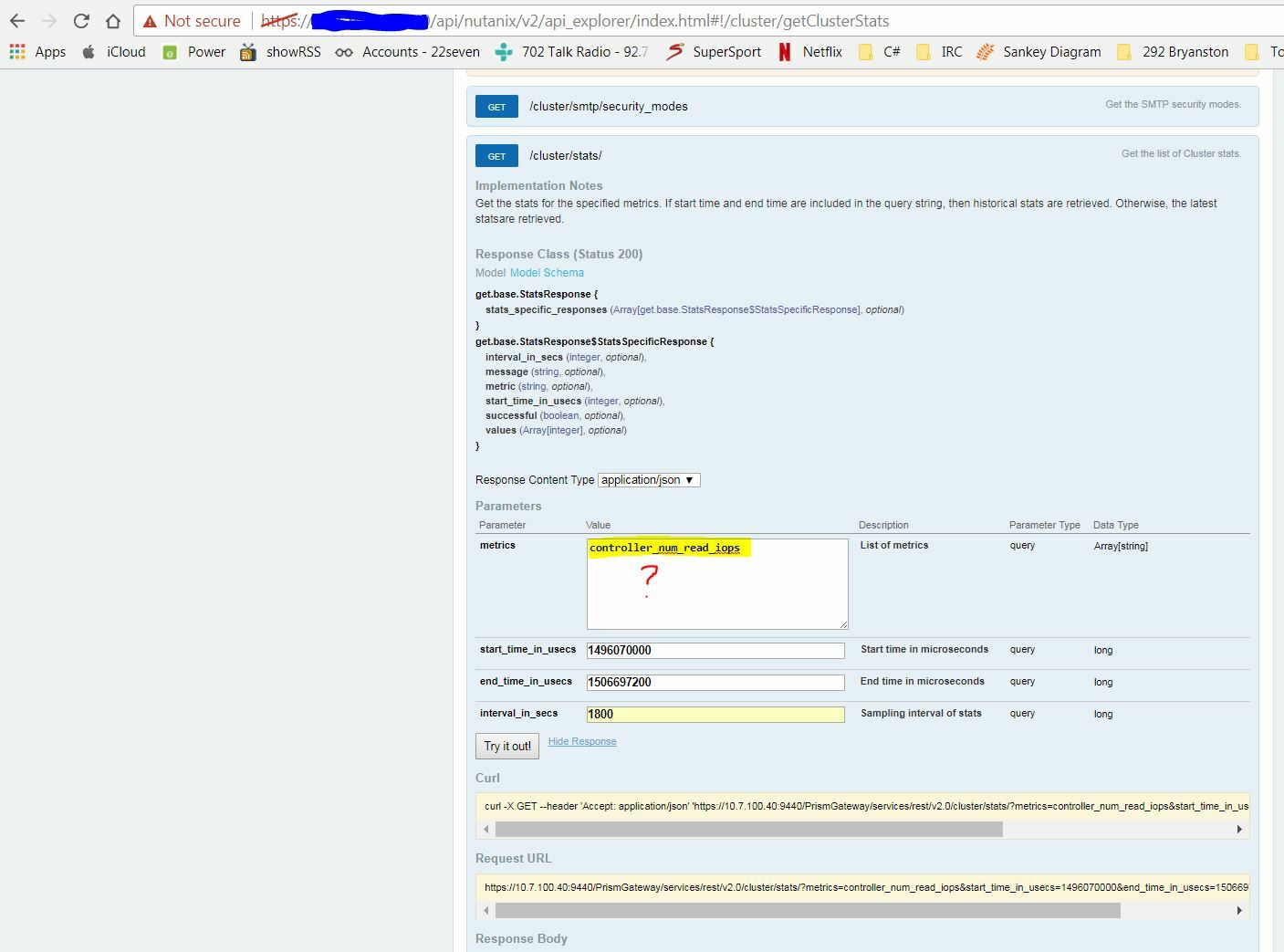 Best answer by carl-heinm 31 August 2017, 16:43
Hi
Chandru
Thanks for you reply.
I have adjusted the epoch time to be micro-seconds and that solved it.
Very emabarrasing. :@
Many thanks for your help.
Carl
View original